No matter what anyone says, dogs really are a man's best friend. They make everything better simply by being in our lives. For some, dogs are an important pillar of emotional support. Because of the sheer value they bring as life companions, dogs deserve to be spoiled from time to time. What follows is a list of awesome things you can buy for your dog, that both of you will enjoy. Let's get right to it!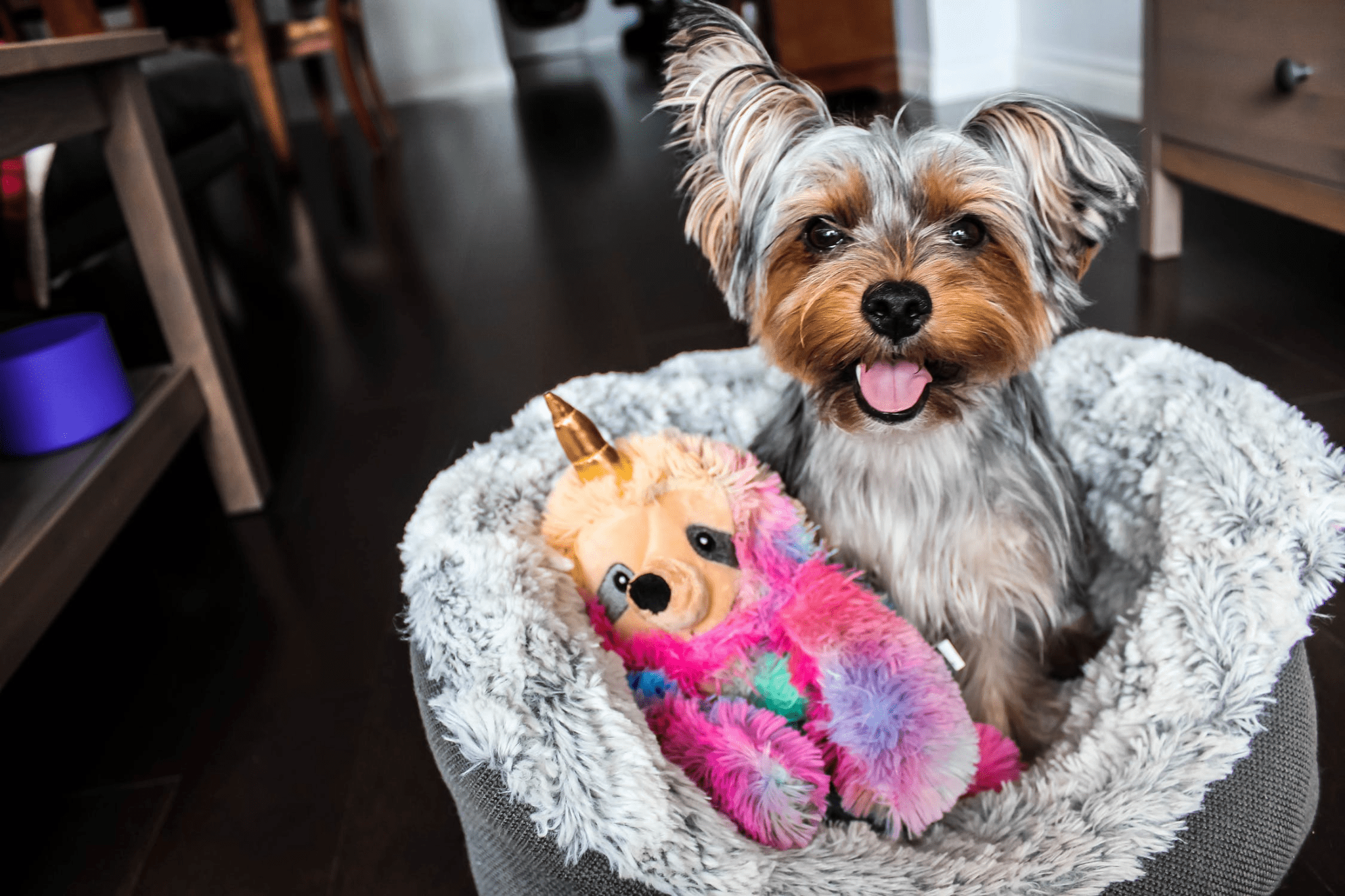 Treat Toys
There aren't many things that dogs like more than treats and playtime. So why not combine the two for the ultimate good boy experience? Treat toys are toys that you fill with food. Then, when your four-legged friend starts playing with the toy, it will dispense treats when activated. Aside from being an innovative way of keeping your puppy entertained, a treat toy can push your dog to learn a few new tricks.
The only thing to remember when dealing with treat toys is the limitations in terms of treat size. Some toys are made to dispense small dog food like treats only. So make sure to pick yours carefully if your dog has a preference for treats.
Dog Collar 
A dog collar is an essential must-have for any dog owner as it can be used for your furry pal's identification. A collar with a tag helps provide contact information in case they get lost. It also makes it easier to walk and control your dog since it's designed with a loop to attach to a leash. What's great is that collars come in various styles and materials today, so you can choose one that would fit your dog's personality. It's best to research the different types of dog collars to select the most suitable one. 
A Comfy Dog Bed
Dogs, much like humans, have preferences when it comes to comfort. Some dogs prefer a rock-solid tile floor, but most dogs appreciate the comfy cushioning of a dedicated dog bed (like beds from Lucky Paws). Dog beds come in all shapes and sizes. Some are made of plush materials, while others are made to be durable and easy to clean. What kind of dog bed, especially what size you should get, depends on the type of dog you have.
The key is finding a bed that is big enough for your pet. If you have a young pup, do yourself a favor, skip dog beds for puppies and get a full-size bed right away. Your dog will grow up before you even realize what happened and that puppy-sized bed will become another overpriced dust collector!
Water Fountain
Water is precious to all life, including dogs. That's why dog water fountains are a great way of breaking the monotony a little bit and giving your pet a fresh source of water at all times. Some fountains even come with a built-in filtration device that keeps the water pure at all times. Pure water is water your pup will love drinking, which promotes hydration that is essential for your dog's health.
There are a few things to consider when choosing a fountain for your dog. For one, they are made of several materials, including plastics. It's highly recommended that you choose stainless steel or even ceramic if available. If you have a larger dog, look into the capacity of the fountain you're getting as that will dictate how often you'll need to fill it up.
Dog Coat
Dogs are sensitive to temperature, just like humans are. Depending on what kind of hair they're sporting, some dogs could be uncomfortable during extremely cold weather, for example, Italian Greyhounds and similar breeds must wear a coat during colder weather. You can have a look at some of the Italian Greyhound coats to make sure your dog feels comfortable and warm.. If that's the case for your pup, you should look into getting them a coat. Dog coats will make your best friend comfortable even if it's chilly outside. Coats are highly recommended for dog owners who have a breed sensitive to temperature, and who live in cold climate areas of the country. Your pup deserves to be comfy and warm when it goes out for a walk.
There are plenty of coat designs to choose from. Some are made of wool and look more like sweaters, while others are made of synthetic materials and are much more durable. Not to mention that synthetic coats are much easier to clean as well.
Trail Paw Wear
If you're taking your puppy on hikes or trail running, there's a good chance it would appreciate appropriate footwear, or more accurately paw wear. Even though dog paws are fairly resilient, they are still susceptible to hot or cold surfaces, jagged rocks, and more. By getting your pup a set of durable trail shoes, you'll ensure that they won't get hurt during your road trips.
Make sure that your dog is okay with wearing anything over its paws. It might take some time for it to accommodate and get used to having anything over its paws.
Quality Harness
While dog collars are the more common solution, a harness is arguably a more comfortable setup for your pup. Not only are some harnesses padded, but the way they ensure retention is simply better for your dog. The key to finding the right harness is to get one that fits your dog well. Too small and you'll restrict your pup's range of motion. Too large and it will move all over the place.
Many harness manufacturers offer guidelines on how to properly measure your dog and how to choose the correct harness size. Even so, sometimes it's a matter of trial and error until you find the right one.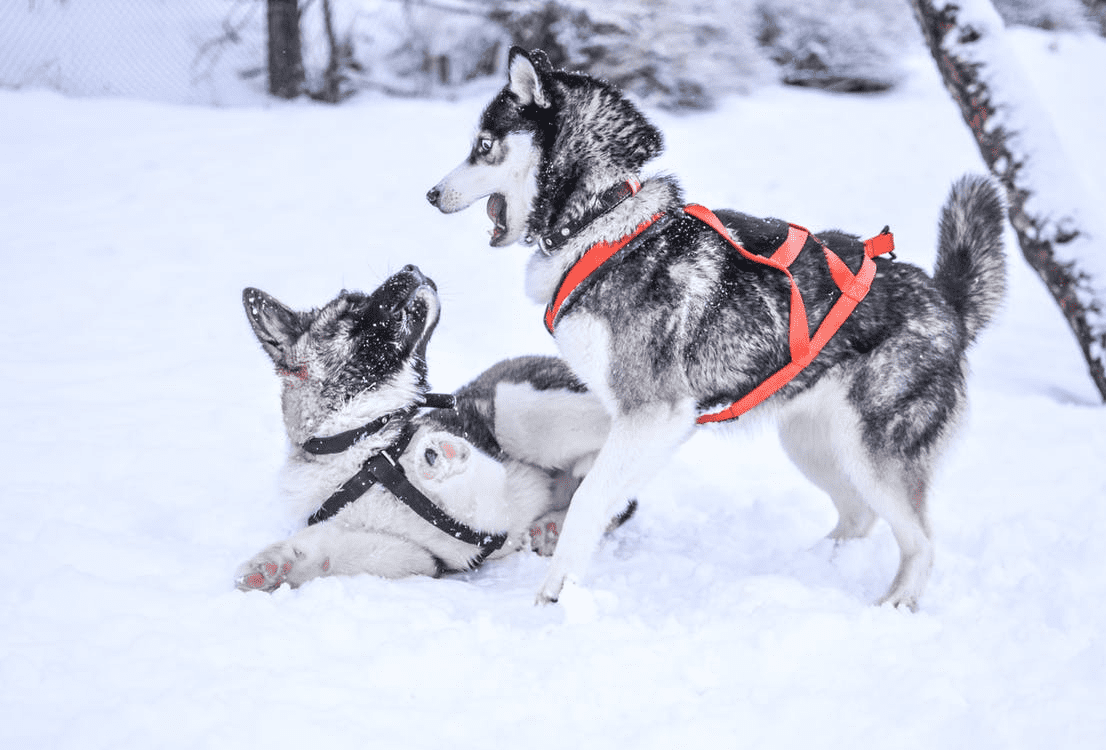 Car Seat Cover
Taking your dog on a road trip is fun. However, cleaning up all the hair it sheds can be a true horror story. A great way to never think about that again is to get a dog car seat cover. Most of these look more like a massive tarp that goes between the front and rear seat, making a protective pocket that covers the entirety of your car's interior in the back.
Simply install the cover, take your four-legged best friend for a road trip, remove the cover when you come back and your car will be spotless! This is a great solution for German shepherds, golden retrievers, and similar breeds that shed a lot.
Splurging on your dog is a great way to make your relationship with them more fun. All of the items listed above are practical, even though some of them might come across as superficial. Do your best to keep your dog comfortable, and it will love you for it. After all, they would probably do the same for you if roles were reversed.