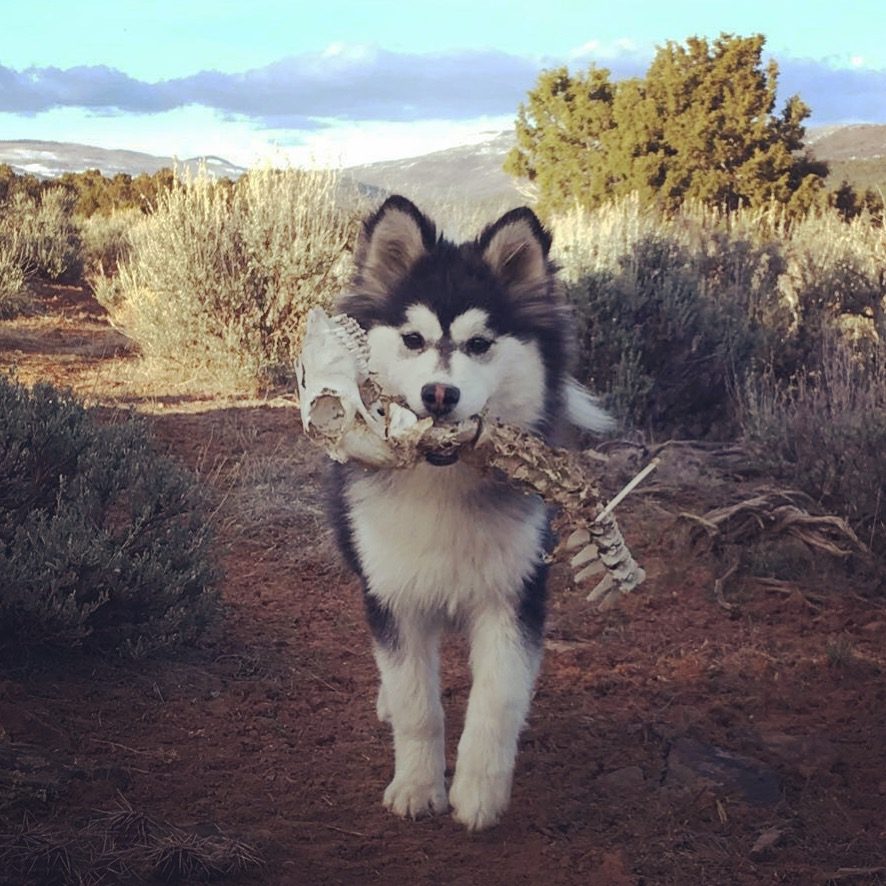 Best Pomsky Chew Toys
Pomskies love to chew, and they have strong teeth so they can do some damage to your home!
That's why in this blog we are recommending our top 5 chew toys for the Pomsky breed. These are toys recommended by Pomsky owners, so you know they are Pomsky tested and Pomsky approved.
More For Your Pomsky
See our other recommendations for your Pomsky including:
NAVIGATION MENU
Wishbone Chew Toy – Benebone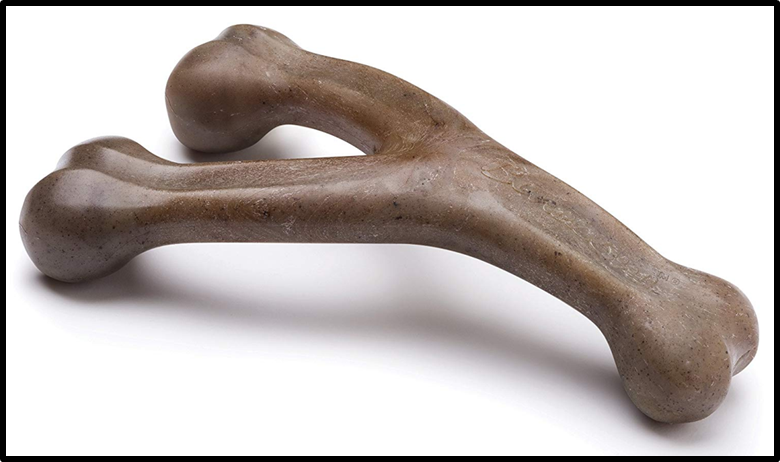 My dogs love the Benebone products. Here is one that I love (and my dogs love). It is a tough hard nylon material that cannot break (no matter how hard your Pomsky may try) so your pup cannot ingest the material. Also its flavored! You can view this on Amazon here.
Here is the description: At Benebone, we started with the premise that dogs experience scent and flavor in a way we can't even grasp. So, we ditched the neon colors and loud squeaks. Inspired by the dog's powerful sense of smell, we developed a long-lasting durable chew that's jam-packed with real flavor. Once your dog takes a bite of our USA-made chews, he'll be hooked.
Stick Chew Toy – Benebone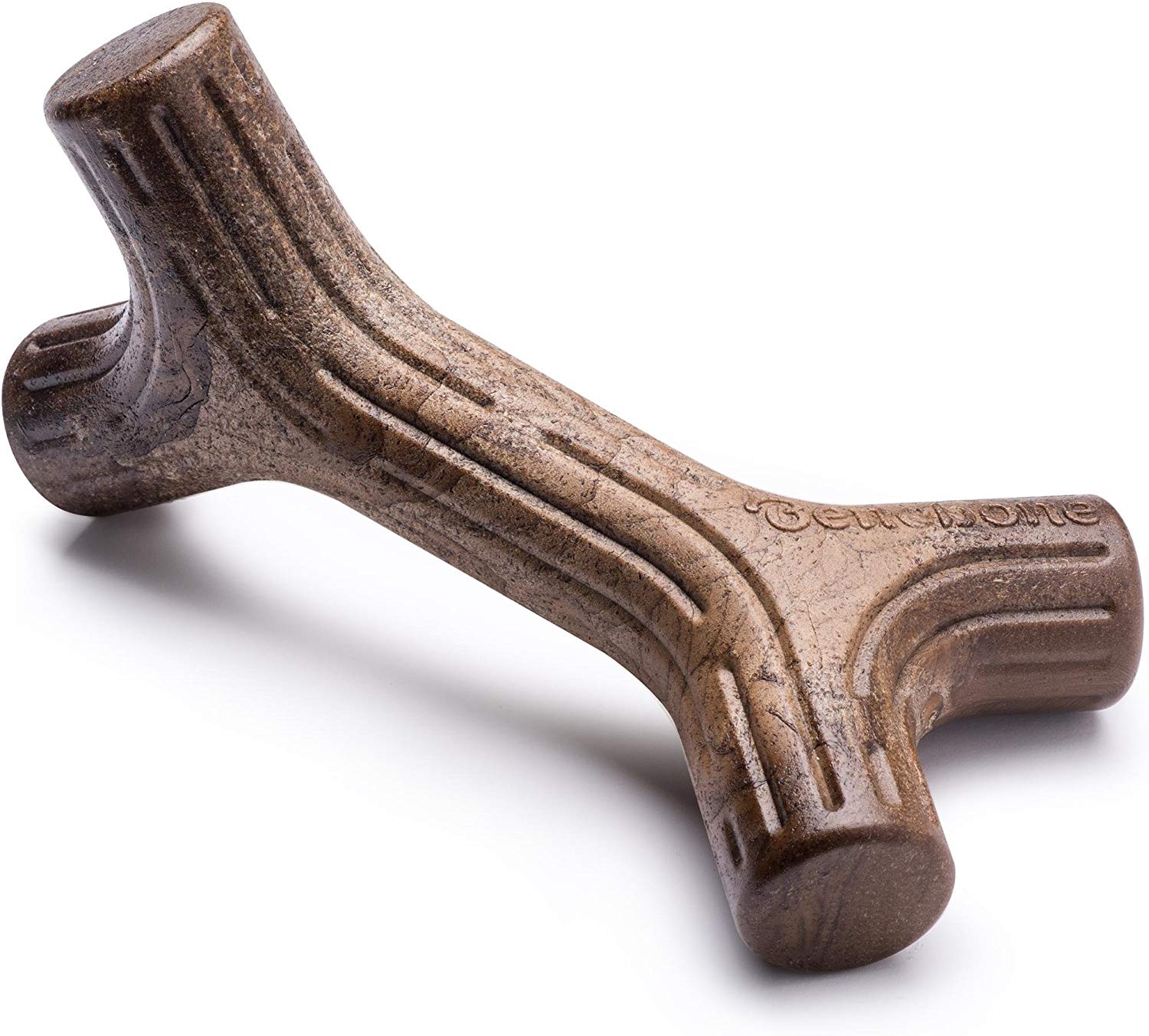 Here is another Benebond chew toy that my dogs love. This one shaped as a stick with real maple wood! Just like the Benebone wishbone above, it is a tough hard nylon material that cannot break (no matter how hard your Pomsky may try) so your pup cannot ingest the material. Also its flavored! You can view this on Amazon here.
Here is the description: The maplestick is a durable chew toy. But given its wood content, It has a bit more "give" to it than benebone's other flavored nylon chew toys.
Chew Bones – Nylabone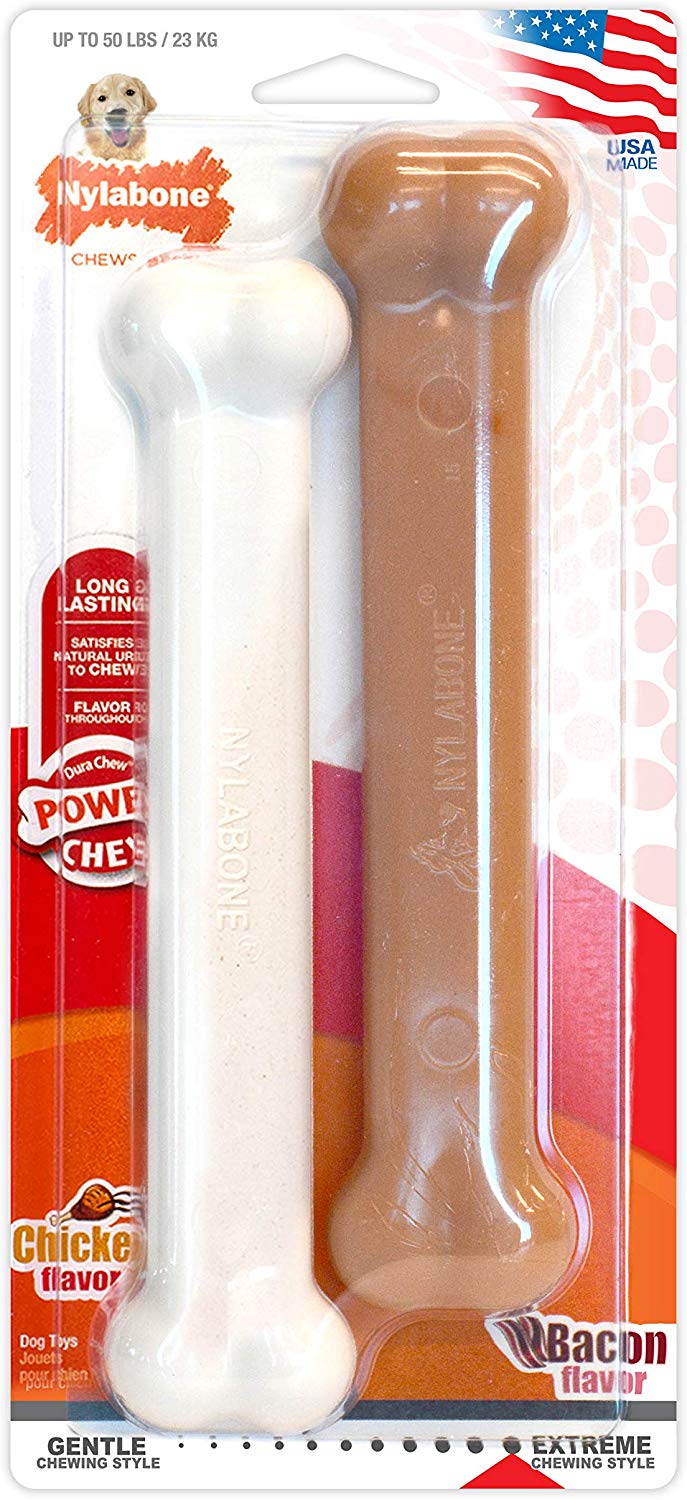 Nylabone is about as reliable as it gets for chew toys. These are the classic chew bones, inexpensive and reliable. You can't go wrong with anything Nylabone, but these are the flavors and style my dogs love! You can view this on Amazon here.
Here is the description: Double the flavor, double the chewing! Made with tough, durable nylon, these Power Chew Bacon and Chicken Dog Chew Toys are the long lasting chew toys you need for your aggressive chewer. Each of these chews is packed with flavor: one in savory chicken and the other in irresistible bacon. This value pack of power chews keeps dogs busy, satisfies their natural urge to chew, and encourages positive chewing habits. Plus, the bristles raised during chewing promote clean teeth and help control plaque and tartar!
Rubber Chew – Kong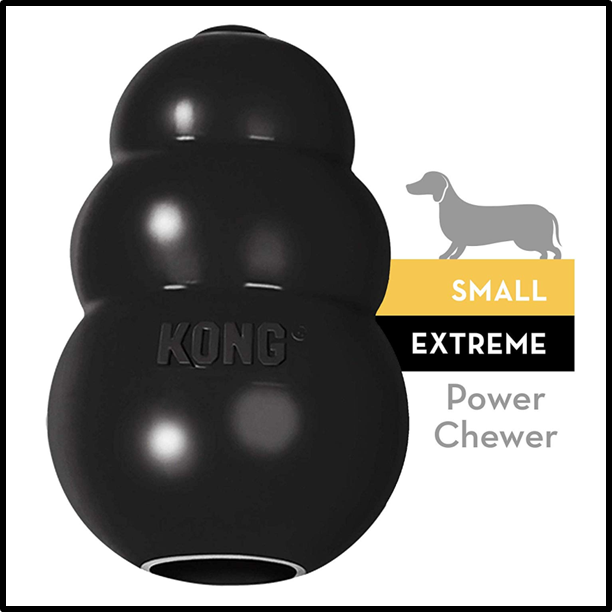 I love the Kong brand, and my dogs do too. My dogs can chew through anything (chairs, couches, shoes) but not a Kong toy. I bought one of these for each of my dogs, it is the only chew toy that has lasted. You can view this on Amazon.
Here is the description: The KONG Extreme dog toy represents the most durable strength of KONG rubber. Designed for the toughest of chewers, the KONG Extreme offers enrichment and helps satisfy dogs' instinctual needs. The KONG unique, ultra-durable, all-natural rubber formula is designed for determined chewers, while the erratic bounce fulfills a dog's need to play.
P.S. DEFINITELY go for the "Extreme" Kong toys for power chewers. Pomskies can chew through anything.
Plush Chew – Tuffy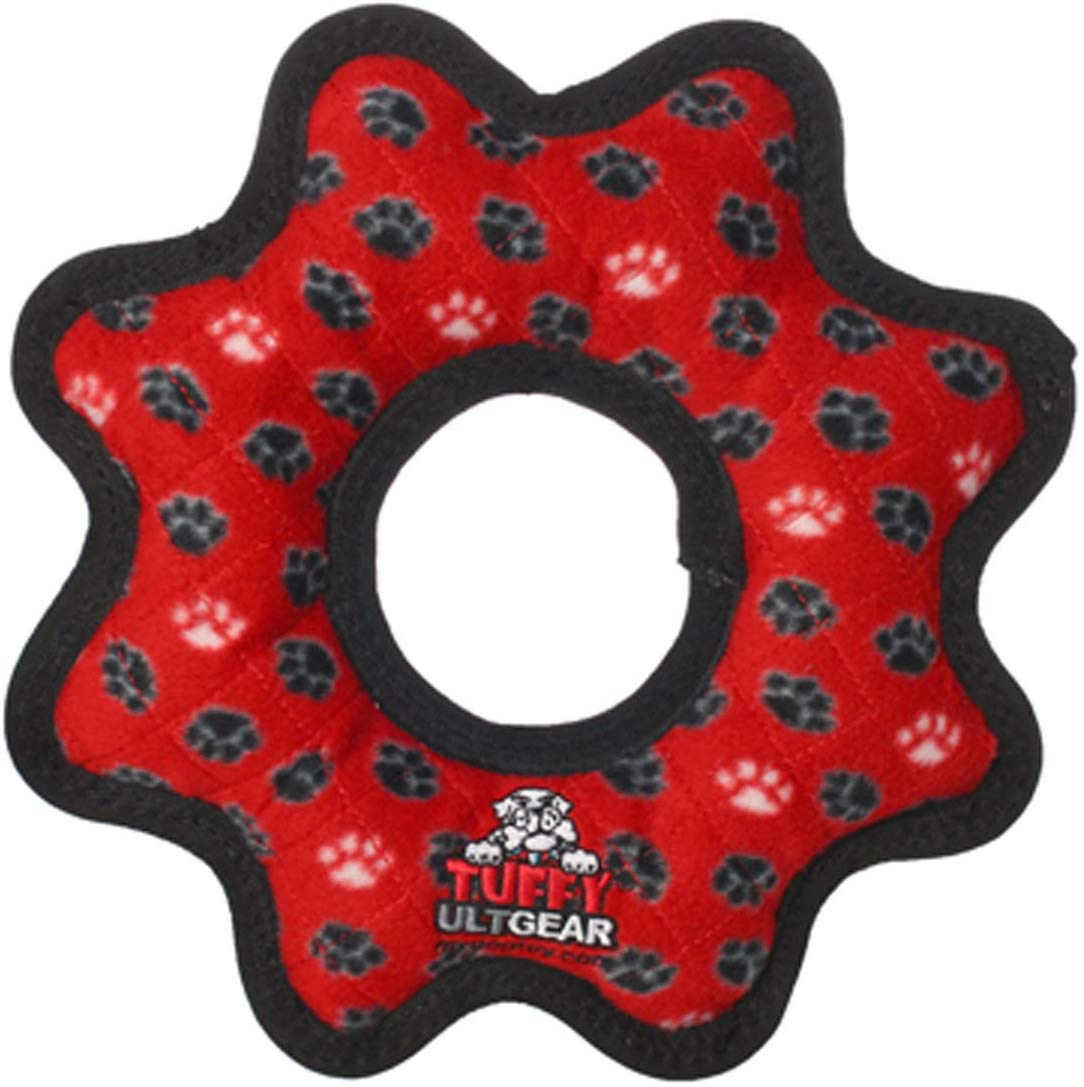 Does your Pomsky prefer the plush toys? One of my dogs prefers the plush chewables over the hard plastic and rubber. If you want plush, I recommend the TUFFY plush toys, they are designed for the touch chewer. These are nearly indestructible (which is rare for a plush toy). You can view this on Amazon here.
Here is the description: The Ultimate Gear Ring has a unique shape that makes it easy for dogs to pick up, toss around and play with – great for fetch. Its soft edges won't hurt your dog's gums. TUFFY toys are the most durable dog toys on the market. With up to 4 layers of material, our toys are bonded and sewn together with up to 7 rows of stitching for added durability. A protective webbing is added to the outside edge to cover the seams and make the toy even stronger.
Full disclosure, this is NOT a traditional chew toy. TUFFY makes it very clear that these toys are not meant to be used like the traditional hard plastic chew toys. We are listing this in our top 5 chew toys because some Pomskies prefer the soft material over the hard plastic, this is the most durable toy I've seen for the chewing Pomsky that doesn't like hard plastic.
Affiliate Disclosure
Some of the links throughout this article are affiliate links, meaning, at no additional cost to you, the Pomsky Owners Association will earn a commission if you click through the link and make a purchase.
We only promote products or services that we have personally used and truly feel deliver value to the Pomsky owner.
Please note that the Pomsky Owners Association has not been given any free products, services, or perks by these companies in exchange for mentioning them in this article. The only consideration is in the form of affiliate commissions or compensation from select products or services that we have used and recommend.
And as our friends over at All Things Bluebirds like to remind us, birds are not toys or food! Birds are friends. Thank you ATB for the support and help!
More Pomsky Resources
Need more help raising and training your Pomsky? Check out our other Pomsky articles and videos including:
Need more help training and raising your Pomsky? Click here to download our complete guide to owning a Pomsky (Includes step by step training instructions).