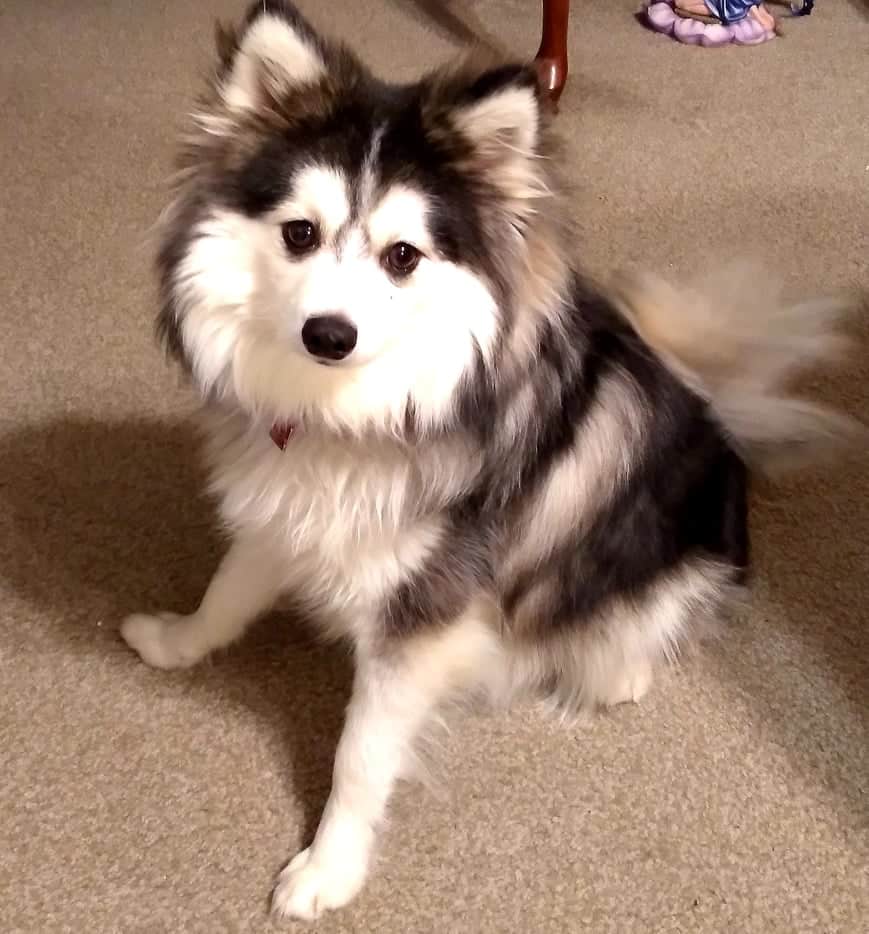 Best Pomsky Grooming Products
In this blog we are giving you some options for the best grooming products for the Pomsky breed. These products include brushes, grooming rakes, de-shedding tools, shampoos, conditioners, high-powered blowers, and hair-removing products.
Learn more about Pomsky shedding (view our blog all about Pomsky shedding here) to help you understand what your specific Pomsky needs. Needed products can differ by Pomsky coat. Just as important are the processes you should be going through, which you'll also find in this Pomsky shedding article. Properly managed, Pomsky shedding isn't too bad. But without the right Pomsky grooming products and processes, you will be dealing with some serious shedding!
These products were recommended by Pomsky owners and breeders so you know these recommendations are Pomsky tested and Pomsky approved. If you are handling all the grooming of your Pomsky, our breeders recommend getting a slicker brush, grooming rake, proper shampoo and conditioner, and a high-powered professional blower. If you are using a professional groomer, you will still likely need at least a slicker brush and grooming rake.
More For Your Pomsky
See our other recommendations for your Pomsky including:
NAVIGATION MENU
Pomsky Slicker Brushes
Slicker brushes are needed for all Pomskies. The fine wires will help detangle hair and can be used often. For Pomskies with a standard coat, these brushes should be enough to detangle the undercoat and release those hairs out of the coat. For Pomskies with plush or wooly coats, you'll also want a grooming rake (see next section).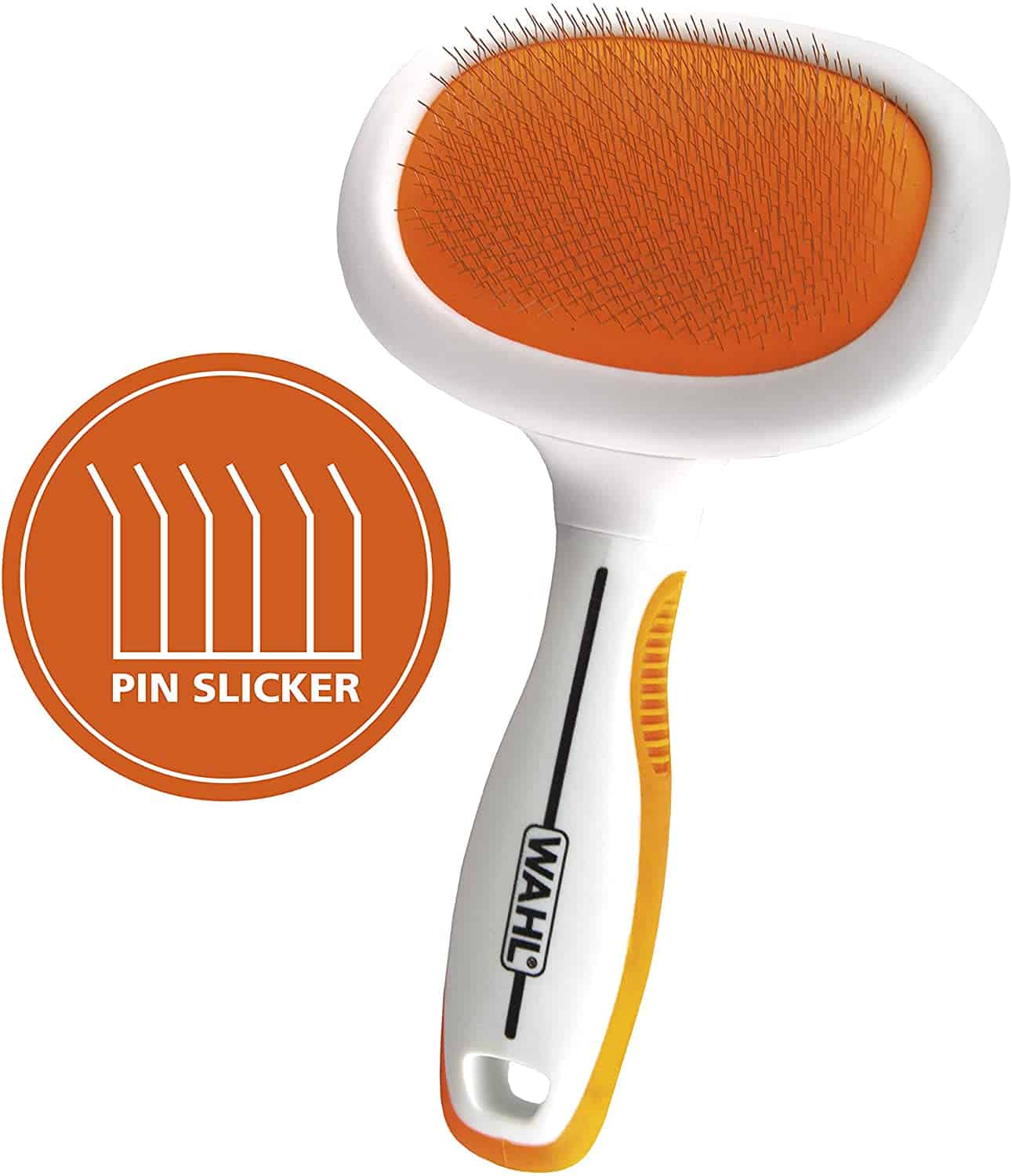 Many of our Pomsky owners use the Wahl Premium Large Pet Slicker. This is a must-have brush that you can use frequently on your Pomsky's coat to prevent tangling. For standard coats (the shortest Pomsky coat type), it can function pretty well to help release the undercoat and remove dead hairs out of the coat. For plush and wooly coats, you will also want a grooming rake, in addition to a slicker brush.
Here is Wahl's description: The Wahl Large Slicker Brush is the perfect tool for removing loose hair and finishing the coat of almost any breed of dog. The stainless-steel pins make brushing easy for the groomer and painless for the pet. This small brush fits your hand comfortably and works great on small dogs. Curved corners allow groomers to grip the back of the brush comfortably giving them better control when working the dog's coat. Removes loose hair and debris, our angled tip bristles safely aid in deshedding & promotes healthy coats & works great with long hair and helps smooth double coats; regular brushing makes your dog look & feel better. Our large head size works best for medium to large size dogs; our stainless-steel pins provide unmatched strength & durability; ergonomic, soft rubber grip handle allows for easy handling during use. Brushing your pet creates bonding time between both of you & makes them feel and look better Brushing your dog, cat, horse, or other animals removes dirt from fur that could cause irritation & infection. Wellbeing starts with being well-groomed; our pet clippers, trimmers, brushes and shampoos will help you care for and bond more with your dog. Animal grooming can be easy with Wahl's extensive line of grooming products. Whether you're clipping, trimming, brushing, bathing or combing, pet owners prefer Wahl, providing the right products for a happy, healthy, clean dog. .Product in packaging may not be exactly the same as photo due to continuous improvements to the product.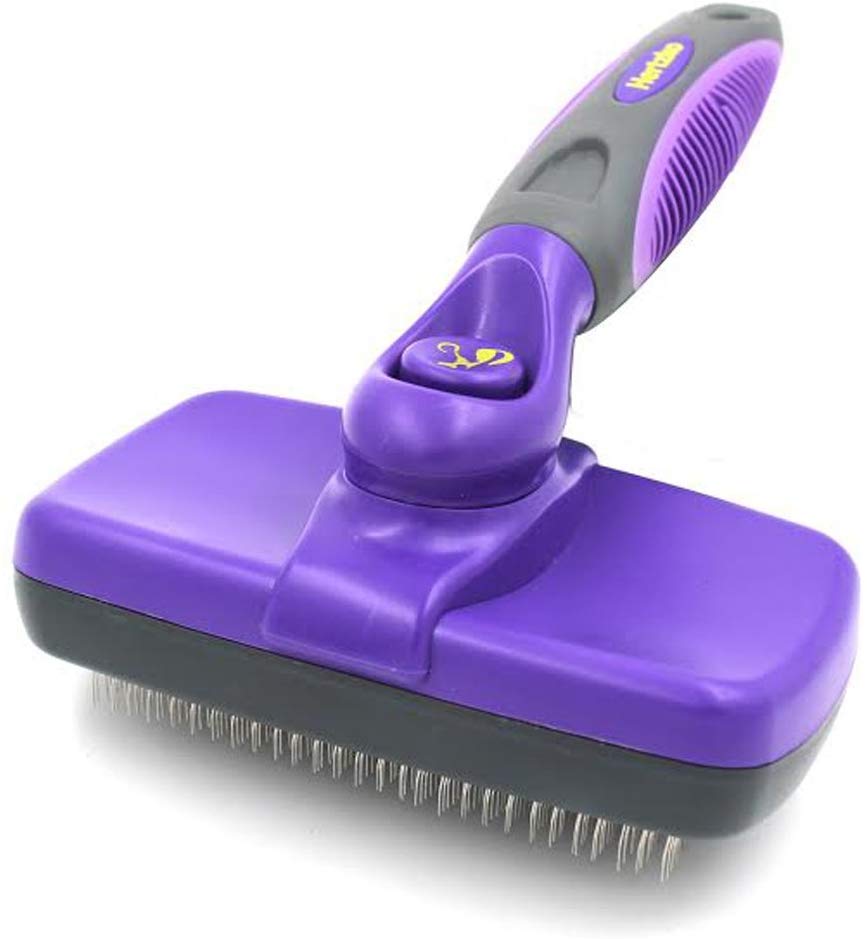 The Hertzko Self Cleaning Slicker Brush is another great option. Similar to the Wahl slicker brush, it is designed for long hair, designed to remove the loose undercoat on Pomskies, and untangles hair. But this one is easy to clean, as the bristles retract into the brush head, making it easy to remove clumps of loose undercoat from your Pomsky and clean the brush.
Here is Hertzko's description: The Hertzko Self Clean Slicker Brush is the great grooming tool of choice for pet owners of small to large dogs and cats with short to long hair. Fine Steel Slicker bristles gently removes stubborn tangles, mats, and knots while lifting and removing the dead undercoat. With a push on the button; the bristles will retract into the brush making it super simple to clean with just a single swipe of your finger.
STEPS:1. Press & ExtendSimply push the button and you're ready to brush.2. Hands FreeNo need to hold the button while brushing.3. Press & RetractPress again to retract bristles into the brush.4. Instantly CleanWith the bristles retracted, slide the hair off. It's that easy!
Pomsky Grooming Rakes
Having a grooming rake is essential for plush and wooly coated Pomskies. (Also great for the short, standard coat). These grooming rakes are designed to really get into the undercoat of your Pomsky. They are gently on your Pomsky, yet do a fantastic job of helping release and remove the dead hairs, especially when your Pomsky blows his/her coat twice a year.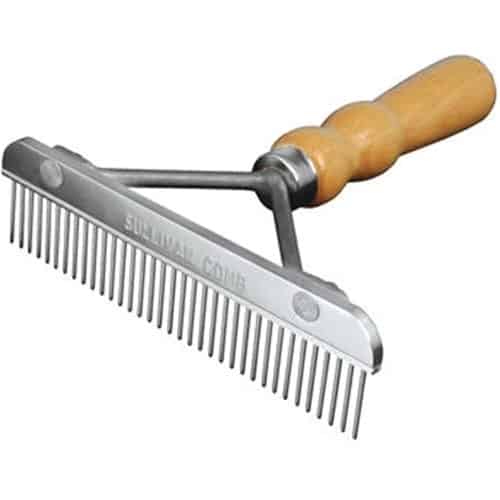 The 6″ Dog Shedding Comb from Sullivan – Grooming Rake is typically used for horse and cattle, but Pomsky owners have found tools like this extremely effective for Pomsky shedding. Karen McCullough from Maine Aim Ranch Pomskies this to be the "best comb we have ever used to shed our dogs". The stainless steel makes it extremely easy to clean, especially when conditioners and other products are in the Pomsky's hair. And it does a great job of getting into the undercoat to remove hairs and detangle, all while being healthy for the skin and hair. It's a little heavier duty than other dog grooming rakes, making it more effective in the deshedding process.
Here is Karen's description of the product on her website: This simply is the best comb we have ever used to shed out our dogs!  We love how it gets down deep to loosen up and remove the dead under coat that is being shedded while leaving the new under coat and Guard hairs healthy and undamaged. It makes shedding out our dogs so much easier!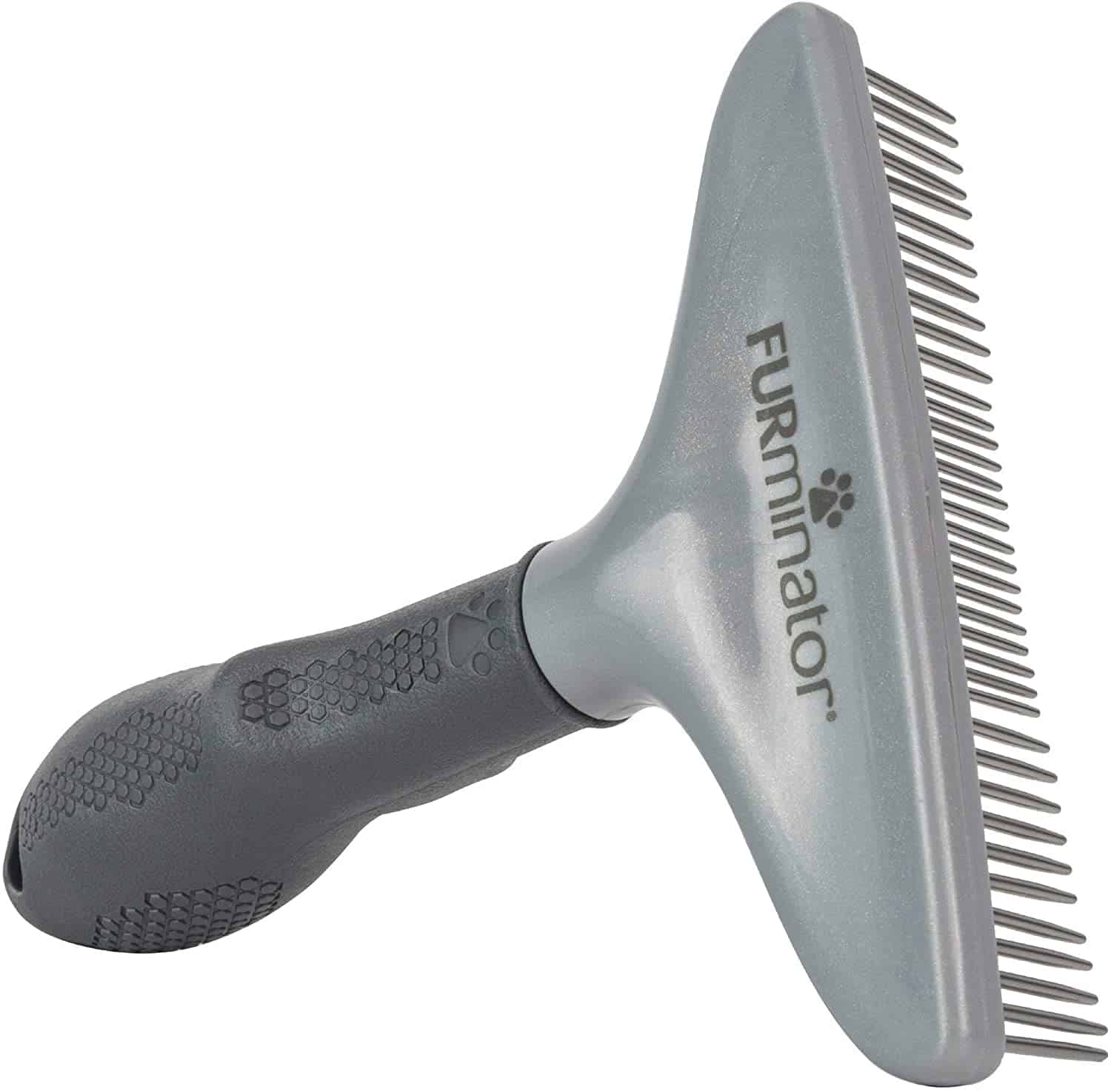 The FURminator Grooming Rake has 4.7/5.0 stars on Amazon with almost 10K reviews at the time of updating this blog.  The rotating metal teeth are able to make their way through your Pomsky's undercoat without damaging. Another strong, trusted grooming rake specifically for dogs and tried and tested by Pomsky owners. Great to use when your Pomsky blows his/her coat twice a year.
Here is FURminator's description: A regular grooming routine improves the health and hygiene of pets, and provides an excellent opportunity for an overall routine checkup of your pet. Equally important, The time spent grooming strengthens the bond between your pet and you, their pet parent. By sticking with a regular grooming process of quick daily brushing, weekly deshedding, monthly bathing and discarding pet hair as needed, pets will look better, smell fresher and have a healthier coat. FURminator brand offers a full line of tools, shampoos, conditioners and sprays to make sure you are equipped for all steps of the grooming process. The FURminator grooming rake has rotating teeth that remove loose hair and tangles to prevent mats. Best for dogs and cats with thicker fur, The grooming rake provides you with convenient daily solutions for undercoat care. Find maximum control With the ergonomic nonslip handle. To groom your pet, find a calm Time and location to sit down with your pet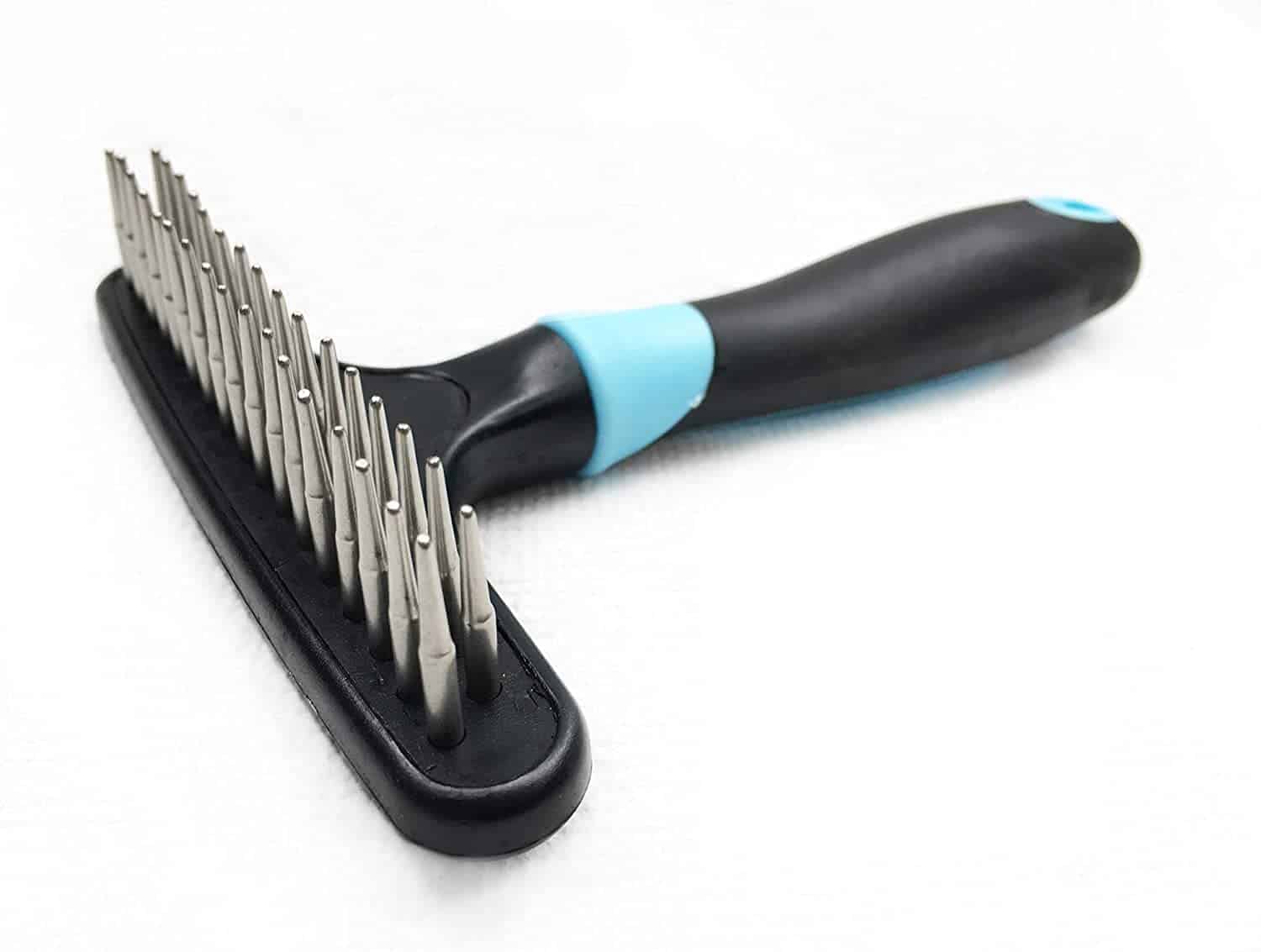 The Dogi's deshedding and dematting dog rake is an "Amazon's Choice" product and loved by some Pomsky owners. The stainless steel pins are designed to get into the undercoat and release dead hairs without pulling on your Pomsky's coat. This results in comfort and deshedding all in one product.
Here is Dogi's description: One of the best dog brushes on the market, It has a double row of stainless steel pins/teeth to reduce pulling the coat without damaging it or hurting your pet. It is a very gentle experience or your dog, cat, rabbit, or any other furry friend that needs brushing. Our undercoat Rake dramatically reduces shedding by up to 90% after just 1 short session. This is compared to only 30% with the average Brush or comb. Perfect for matted, heavy shedding undercoats and fur. Our professional grooming brushes can be used on both dogs, cats, rabbits, or equestrian horses that have short, Medium or long hair. This professional, high quality brush is priced well, so you can buy one to keep in the house and one for the car. Recommended and used by veterinarians, groomers, and pet professionals. The perfect brush for removing unwanted shedding hair. Scientifically designed to promote healthy skin and a shiny top coat. Protects you and your pet from skin allergies, and minimizes irritation from build up, which reduces allergic airborne elements. The innovative design allows air to your pet's skin and stimulates the hair follicles, allowing the release of healthy oils. The contouring handle is strong and durable, made of a non-slip, non-toxic silicone. The stainless pins take the unnecessary 'hurt' out of grooming your pet.
Pomsky Deshedding Tools
This section of tools comes with a very important warning up front. *Some of our member breeders DO NOT RECOMMEND using the deshedding tools as listed below in this section*. But some Pomsky owners have found them extremely effective and life-saving, which is why we list them here. The risk of using these tools includes constantly and/or permanently damaging your Pomsky's coat, when used incorrectly. The blades or sharp edges in these products can cut and damage Pomskies' coats if used too frequently or in the wrong way. So please, if you do not fully understand how to use these products and you just want to ensure you don't damage your Pomsky's coat, stay away from these deshedding tools and go with a combo of the slicker brush and grooming rake with other quality grooming products and practices.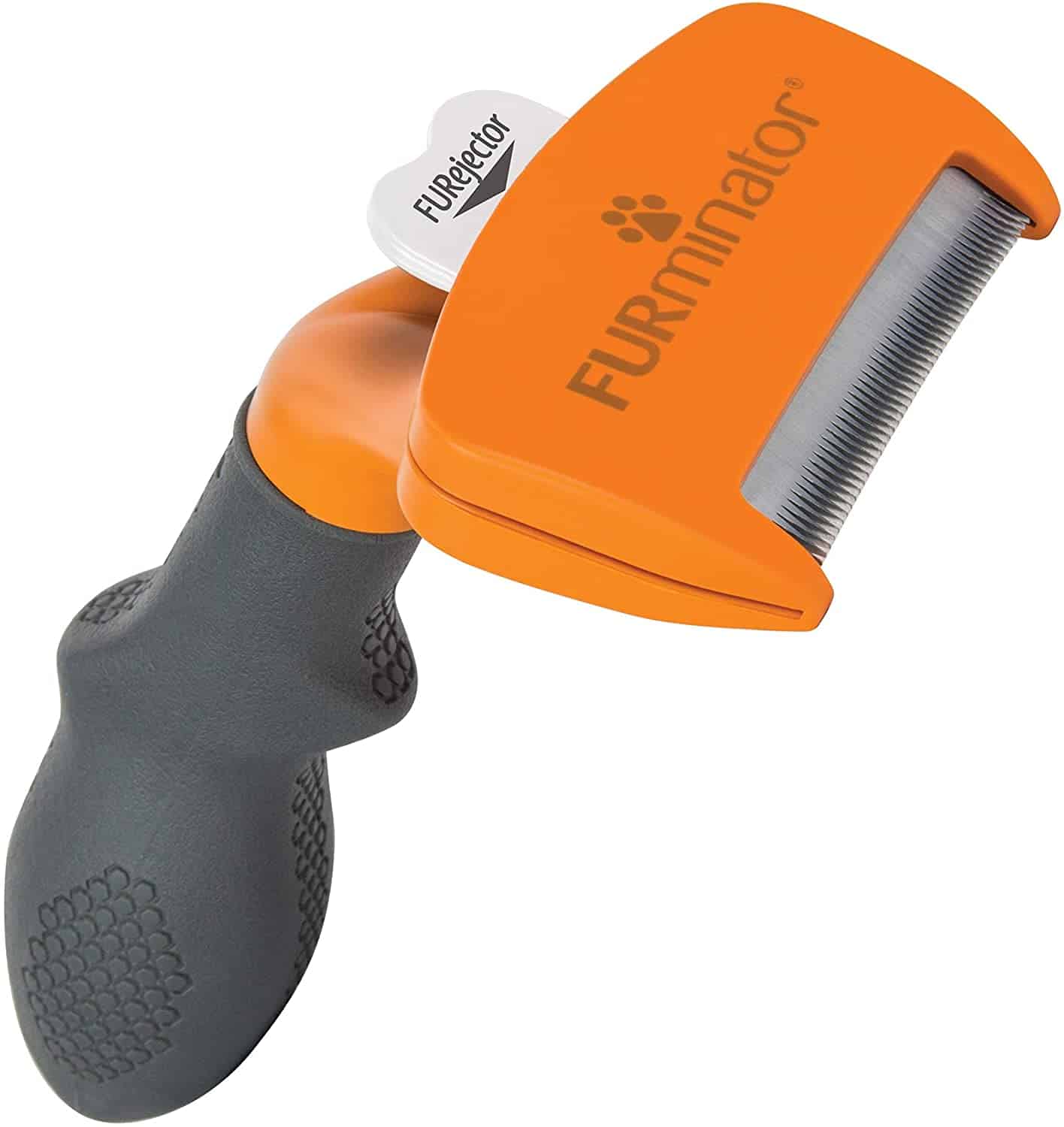 The FURminator Undercoat Deshedding Tool can be very effective when used correctly. Please understand the warning given at the top of this section for deshedding tools and the potential damage on your Pomsky's coat. If not used correctly, you run the risk of damaging your Pomsky's coat. The medium size option is best for most Pomskies, with the short hair option for standard coats, and the long hair option for plush and wooly coats.
Here is FURminator's description: Stainless steel deshedding edge reaches through topcoat to safely and easily remove loose undercoat hair without damaging topcoat. Skin Guard glides over skin, allowing even pressure to be applied. Curved Edge conforms to pet's natural build and shape for comfort. FURejector button releases hair with ease, making deShedding easier than ever. Edge Guard protects teeth when tool is stored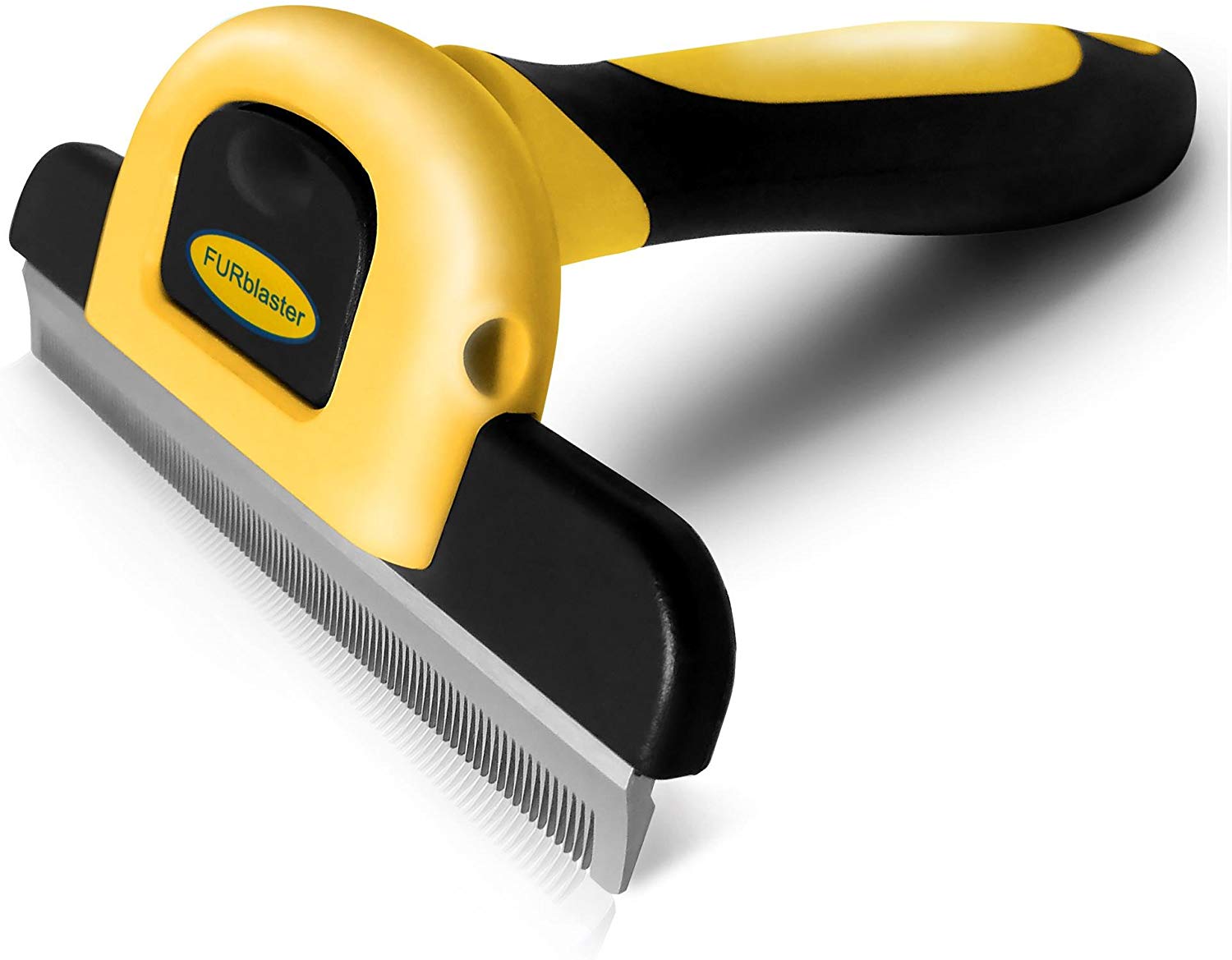 This Deshedding Brush by DakPets is similar to the FURminator. This is one that our owners have used in the past. It works well for long-haired dogs and does a great job of de-shedding. It's one of the best sellers on Amazon with 4.5 stars and over 11,000 positive reviews. Please understand the warning given at the top of this section for deshedding tools and the potential damage on your Pomsky's coat.
Here is DakPets's description: Our Dream is giving pet owners and their pets world-class pet products and care that promote a healthy lifestyle and connection with their pets. We know that many of you want to make everyday bonding more meaningful and memorable…and our grooming tools have been designed especially with this in mind! From humble beginnings in country Victoria where DakPets was formed, our products are now found in households right across the globe. Researched and developed by professional Pet Care Experts specializing in dog grooming and cat grooming tools, you and your pets will have peace of mind, comfort and best of all..Excellent Results!
Pomsky Shampoos and Conditioners
Many of our breeders like to consistently switch between their shampoos and conditioners. Below are some favorites that help with keep your Pomsky clean and have healthy, hydrated skin and fur.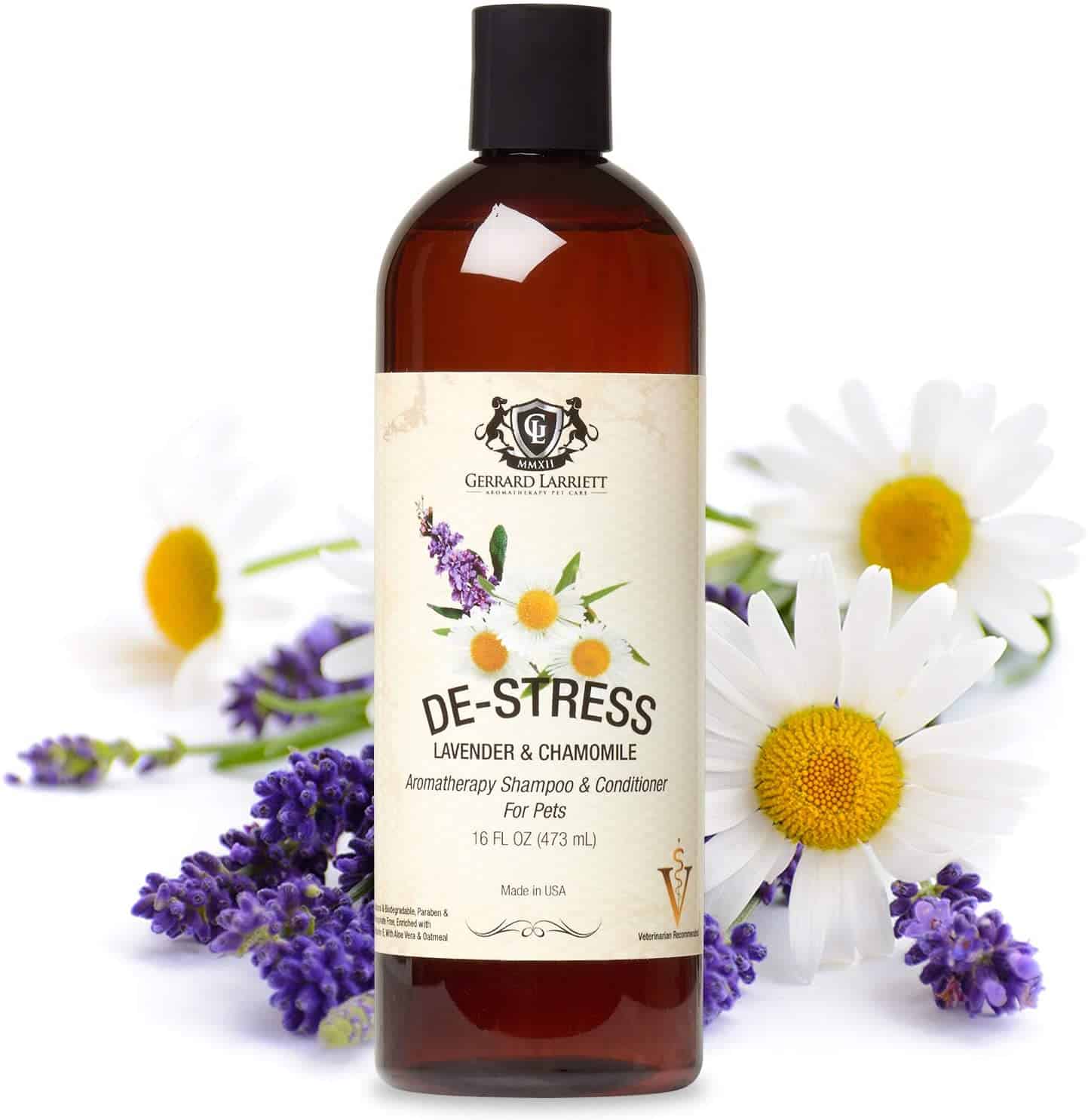 The Aromatherapy Shampoo & Conditioner for Dogs is vet-recommended and an "Amazon's Choice" product with great reviews. The gentle wash has a medicated Oatmeal blend that helps with dry skin and dander. Our Pomsky owners have consistently loved this product to help in their grooming efforts.
Here is their description:
Sensitive Skin Oatmeal Dog ShampooThis unique blend of Essential Oils will never overwork sensitive skin (even with regular bathing). Groomers say it's so gentle that they even use it on faces without worry.Stain CleaningEnjoy a Dog Oatmeal Conditioner & Shampoo that professional groomers say gently lifts stains (without bleaching) and smooths coats, leaving behind aromatherapy benefits that last, even after drying.USA-Made Calming Dog Shampoo & ConditionerOur team of American aromatherapy experts worked hard to create 100% dog-safe products for the well being of our own pets. That's why Gerrard Larriett avoids heavy perfumes that overwhelm your pup's sensitive nose.Customers say our dog calming products have helped their best friend to stop the shaking, jumping, and crying to make bath time more enjoyable. But don't take our word for it…Try our gentle oatmeal dog shampoo and conditioner for yourself and join others who say their pup's healthy coat gets compliments, and the fresh scent makes snuggle time fun again.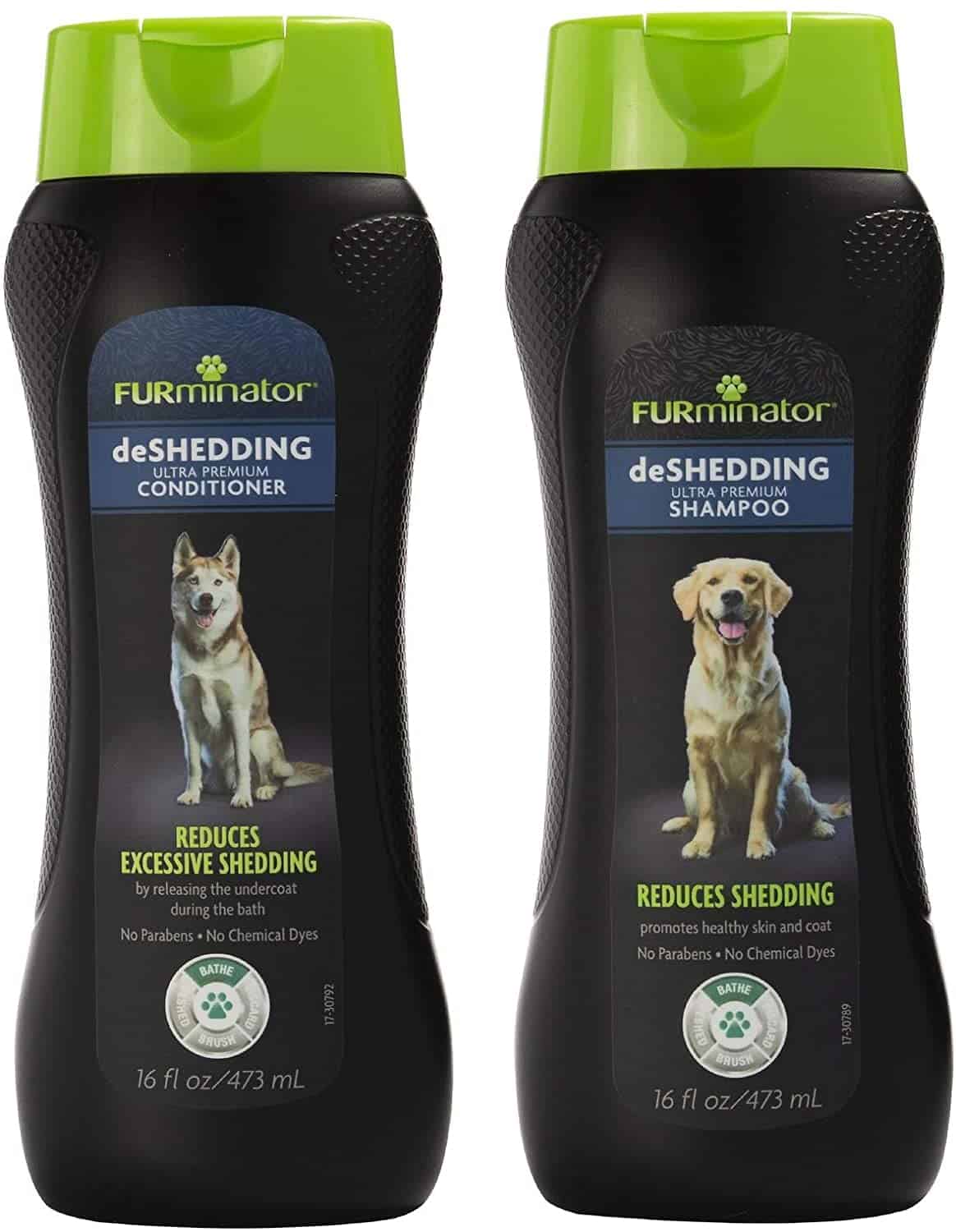 The Furminator deShedding Ultra Premium Shampoo and Conditioner does a great job in helping with the deshedding process. The only complaints we have had is that this product can irritate Pomskies with dry skin. This isn't common, but if you have noticed your Pomsky has dry skin, try one of our other suggested shampoos and conditioners that is more gentle. Also, don't use on young puppies.
Here is FURminator's description: Furminator deShedding Ultra Premium Shampoo, 16 Ounces deShedding Ultra Premium Conditioner, 16 Ounces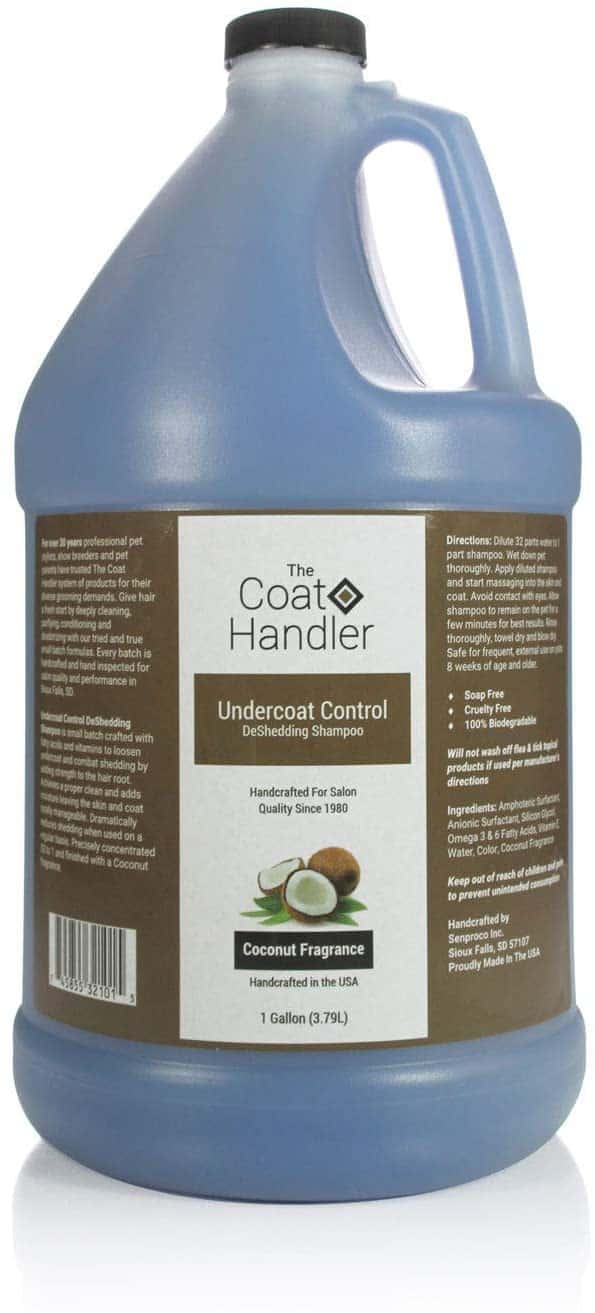 The The Coat Handler Undercoat Control deShedding Dog Shampoo is designed to combat and reduce shedding and help with undercoat removal of your Pomsky. At the same time its gentle ingredients help nourish and strengthen sensitive, dry skin. Trusted by grooming professionals worldwide and loved by Pomsky owners.
Here is The Coat Handler's description:
Gentle Clean – Achieves a excellent clean and adds moisture, dramatically reduces shedding when used on a regular basis. Gives hair a fresh start by deeply cleaning, purifying, conditioning, and deodorizing with our tried and true premium formula.
Crafted With Omega 3 & 6 Fatty Acids – Vitamin E helps to loosen undercoat and combat shedding by adding strength to the hair root. Soothes and nourishes sensitive dry skin.
Made With All Natural Ingredients – 100% Biodegradable, Soap and Cruelty Free. Will not wash off topical flea and tick treatments if used per instructions.
Makes 32 Gallons of Shampoo – 32:1 Ultra Concentrated, Dilute 32 parts water to 1 part shampoo or use at full strength if desired
Used By Grooming Dog Professionals – Used by professional pet stylists and groomers worldwide. This product is also safe for use on cats.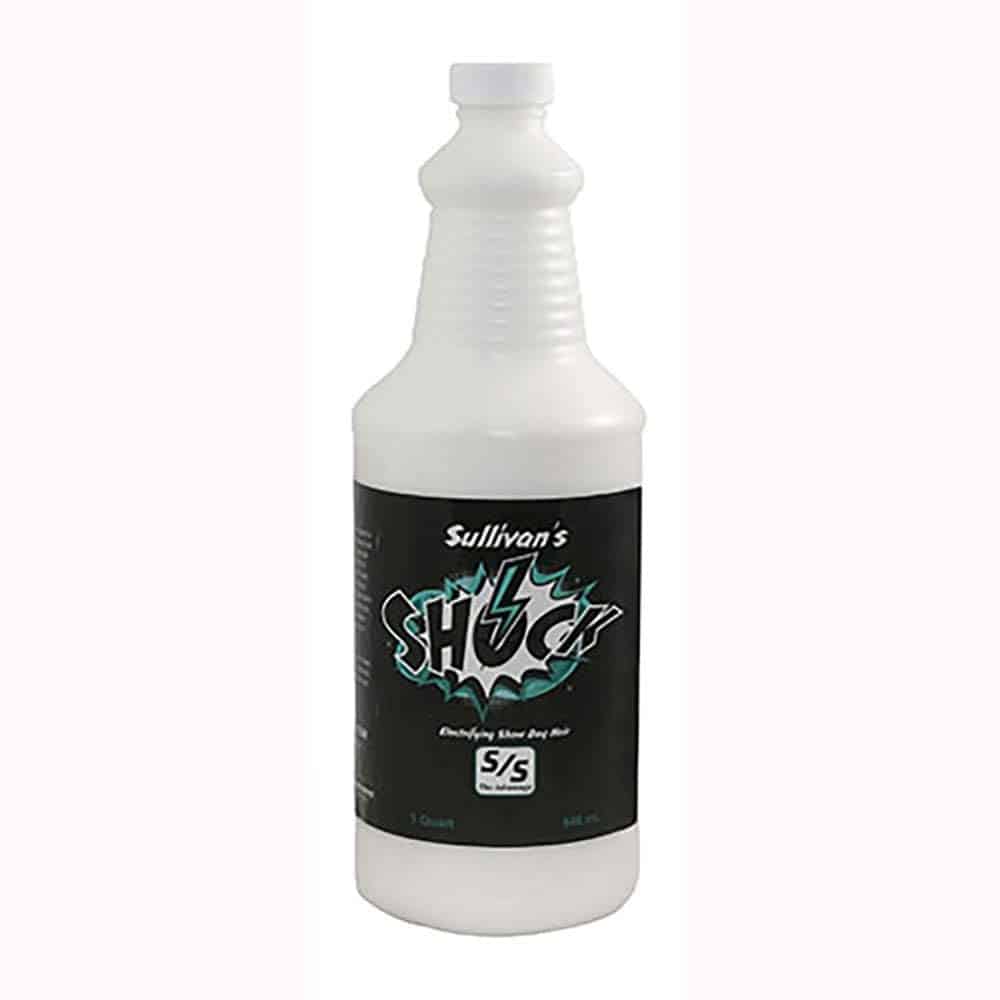 The Sullivan Supply's "Shock" – Grooming Maintenance Spray contains all-natural ingredients that are made to give your Pomsky's fur a full, healthy shine. One of our member breeders attributes their "Best of Show" win at the 2019 Pomsky Fest in large part to her use of "Shock" on her Pomsky's fur. This is a great product to end your grooming session with.
Here is Sullivan Supply's description: Shock is the perfect all weather hair product! Shock that lifeless flat show day hair back to life with Sullivan's Shock! This mixture of all natural ingredients creates a show day hair pop like no other. It penetrates deep, forcing the hair to stand at attention. Sullivan's Shock gives a deeper, fuller look to the hair while also adding shine without using heavy oils that will weigh the hair down. Use Sullivan's Shock before clipping to make the hair rise for an easier, smoother clip. Sullivan's Shock is a ready to use product, no dilution needed. Directions: Spray product on clean dry hair. Comb in and work hair with blower for 5-10 minutes to work Shock in to the full length of hair.
Affiliate Disclosure
Some of the links throughout this article are affiliate links, meaning, at no additional cost to you, the Pomsky Owners Association will earn a commission if you click through the link and make a purchase.
We only promote products or services that we have personally used and truly feel deliver value to the Pomsky owner.
Please note that the Pomsky Owners Association has not been given any free products, services, or perks by these companies in exchange for mentioning them in this article. The only consideration is in the form of affiliate commissions or compensation from select products or services that we have used and recommend.
More Pomsky Resources
Need more help raising and training your Pomsky? Check out our other Pomsky articles and videos including:
Need more help training and raising your Pomsky? Click here to download our complete guide to owning a Pomsky (Includes step by step training instructions).