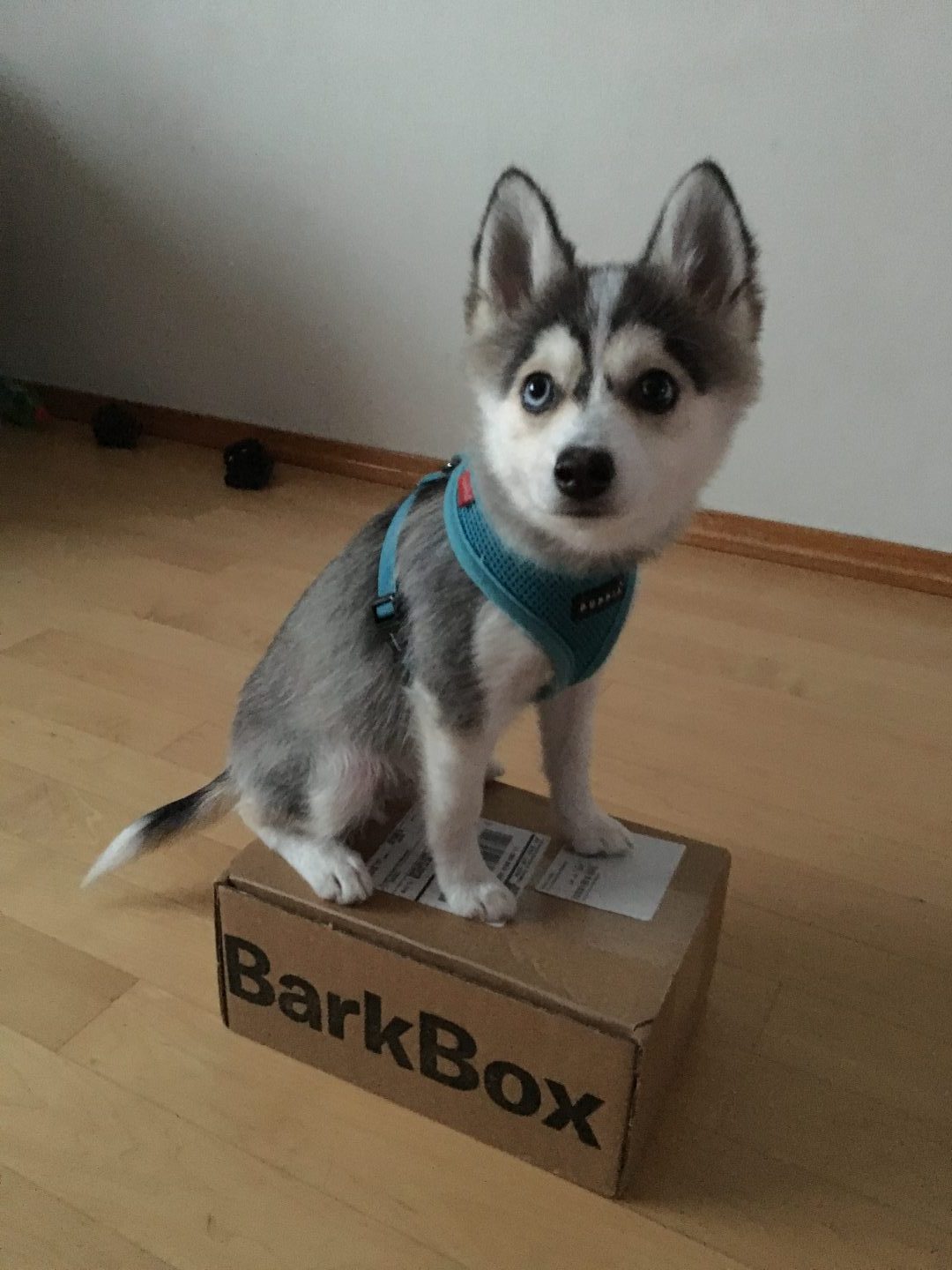 Best Dog Food For The Pomsky Breed
We are often asked, what is the best dog food for my Pomsky? And what Pomsky diet should I follow?
To answer this question, we asked our member Pomsky breeders. The most knowledgeable resource because they breed and raise Pomskies, they know what's best!
All of our members agree, your Pomsky's diet should consist of solid meat protein focused ingredients with complete nutrition for active dogs (not grains). BUT our breeders also agree that there is no one single best dog food, no one single recommendation. According to Pet Food Sherpa, there are a lot of great options to raise a happy healthy Pomsky puppy.
That's why in this blog we are giving you a couple options, recommended by our member breeders. The below food is what the Pomsky breeders use for their Pomskies, so you know it is Pomsky tested and Pomsky approved.
More For Your Pomsky
See our other recommendations for your Pomsky including:
Pure Balance – Wild & Grain Free
Charles and Karen McCullough of Maine Aim Ranch Pomskies recommend Pure Balance Wild & Free Grain Free Formula Salmon & Pea Recipe Food for Dogs.
Here is what they said about Pure Balance:You can feed Pure Balance Wild and Free through all stages of life, so not to upset their stomachs by changing food. To me they stay in good shape, never get too fat or too skinny, they have consistent stools, their hair is shiny and soft without too much shedding other than seasonal shedding. 
Maine Aim Ranch said that some dog foods give the Pomsky too much energy, causing your Pomsky to need more exercise. And some dog foods carry a higher body temperature and the Pomsky will have a harder time cooling off. They have found that their Pomskies enjoy the Pure Balance Salmon (they like it more than the chicken flavor) and this works well for proper nutrition, energy, and body temperature.
Credit to Charles and Karen of Maine Aim Ranch for this recommendation.
Some of our breeders have recommended Purina Pro Plan Focus.
Here is what one of our breeders had to say: "My fall-back brand is Purina Pro Plan Focus – their new line of foods that came out in the last year or so is incredibly well backed by research and really well-liked by people I respect. 
The best food for a Pomsky is a food that works for that individual Pomsky. The most important factor to me is a dog food with a solid, meat-protein-focused ingredient list that I can purchase consistently that comes from a company with good quality control- no companies who outsource their food production for me! There are some breed-specific concerns with some Siberians (zinc deficiency) but they're rare even in Sibes, so while pet owners should be aware, they shouldn't rule an owner's choices."
Purina Pro Plan (Low Fat) is also a recommended food for dogs with pancreatitis.
Mckinley of Spillman's Specialty Breeding recommends Sport Dog Food.
Here is what Mckinley said about the Pomsky Diet: Everyone has an opinion on what the Best diet is for the Pomsky. I can't tell you what the best diet is because there are several good diets out there, I can tell you that I use Complete nutrition for highly active dogs | SportDogFood.com.
My Pomskies absolutely love it. I have never had any reproductive issues, dietary issues, or any issues at all. I also add extra things to their food to help with coat and natural parasite killer. Those are wheat germ oil & diatomaceous earth both of these are great add in to help ensure good healthy dogs.
I use their Cub formula for all my pups and highly recommend it to my puppy owners.
Credit to Mckinley of Spillman's Specialty Breeding for this recommendation.
Tim of PomskyRus recommends Life's Abundance dog food.
Here is what Tim said about the Pomsky Diet: How about REAL RAW food. Your body can only build cell tissue from the food you ingest. We feed real food and have gotten longer and healthier life. The only kibble we can recommend is the Life's Abundance. It is what we feed.Credit to Tim of PomskyRus for this recommendation.
President's Choice – Nutrition First Pet Foods
Vanessa of Archangel Pomsky recommends President's Choice Nutrition First Pet Foods.
Here is what Vanessa said about the Pomsky Diet: We feed our puppies and dogs a kibble diet, rich with meaty bones and chews. The kibble gives them a balanced diet, and the meaty bones adds extra fiber, and is a great treat that will keep them busy for hours. We feed our dogs PC nutrition first dog food. We feed this food because our dogs have a perfect body score, shiny coat and happy attitude.  We recommend to all of our new pup parents to continue feeding PC nutrition first dog and puppy food.  Yes, we feed the puppy food for our puppies and young adults until they are 1 year old, to give them the best possible start for their bones and joints. 
Credit to Vanessa of Archangel Pomsky for this recommendation.
A lot of Pomsky breeders recommended a raw diet in some type of shape or form. Here is what our Pomsky breeders had to say about the raw food diet.
Jessica of Prestige Pomskies said:  We believe the best diet for Pomskies is a raw diet, a lot of huskies have intolerance to grains and majority of kibbles are full of grains and fillers which aren't required in their diet. A raw diet is much healthier and easier to digest for Pomskies, it also keeps their teeth clean and helps keep their coats looking their best. We raw feed all our Pomskies and wean our puppies onto raw also. All our puppies leave us used to a variety of proteins and thriving on their diet. Raw feeding can be done in the form of completes for those newer to raw feeding or who do not want to handle or ratio up food themselves, or you can DIY whereby you prepare the meals yourself in the form of an 80/10/10 ratio, 80% protein, 10% Bone, 10% Offal.
Charles and Karen of Maine Aim Ranch said: We do feed some raw hamburger during the winter months when the Pomskies require a bit more Protein and tend to get a little bored. We also feed raw beef bones that we get from the butcher to help keep their teeth health and plaque free. 
There are lots of great options for raw dog food. You can checkout the top recommendations on Amazon here. 
Affiliate Disclosure
Some of the links throughout this article are affiliate links, meaning, at no additional cost to you, the Pomsky Owners Association will earn a commission if you click through the link and make a purchase.
We only promote products or services that we have personally used and truly feel deliver value to the Pomsky owner.
Please note that the Pomsky Owners Association has not been given any free products, services, or perks by these companies in exchange for mentioning them in this article. The only consideration is in the form of affiliate commissions or compensation from select products or services that we have used and recommend.
More Pomsky Resources
Need more help raising and training your Pomsky? Check out our other Pomsky articles and videos including:
Need more help training and raising your Pomsky? Click here to download our complete guide to owning a Pomsky (Includes step by step training instructions).