Podcast: Play in new window | Download | Embed
Subscribe: Google Podcasts | Android | TuneIn | RSS
Are you only looking for Pomskies in your home state, but not finding the right breeder/Pomsky for you? Opening up your options to breeders across the country (or even world) can help you find the right breeder and Pomsky. And flight nannies can play a big role in more easily giving you access to these Pomskies outside of your home state.
Joining the Pomksy 101 Podcast today is John Paolo (Jaypee) Anunciacion from Pearl of the Orient Seas Puppies out of Florida. In this episode, you'll get an inside look at Jaypee's experience in flight nannying puppies across the country. Being a Pomsky breeder himself, Jaypee has flight nannied his Pomskies to their new owners in addition to being a flight nanny for other Pomsky breeders.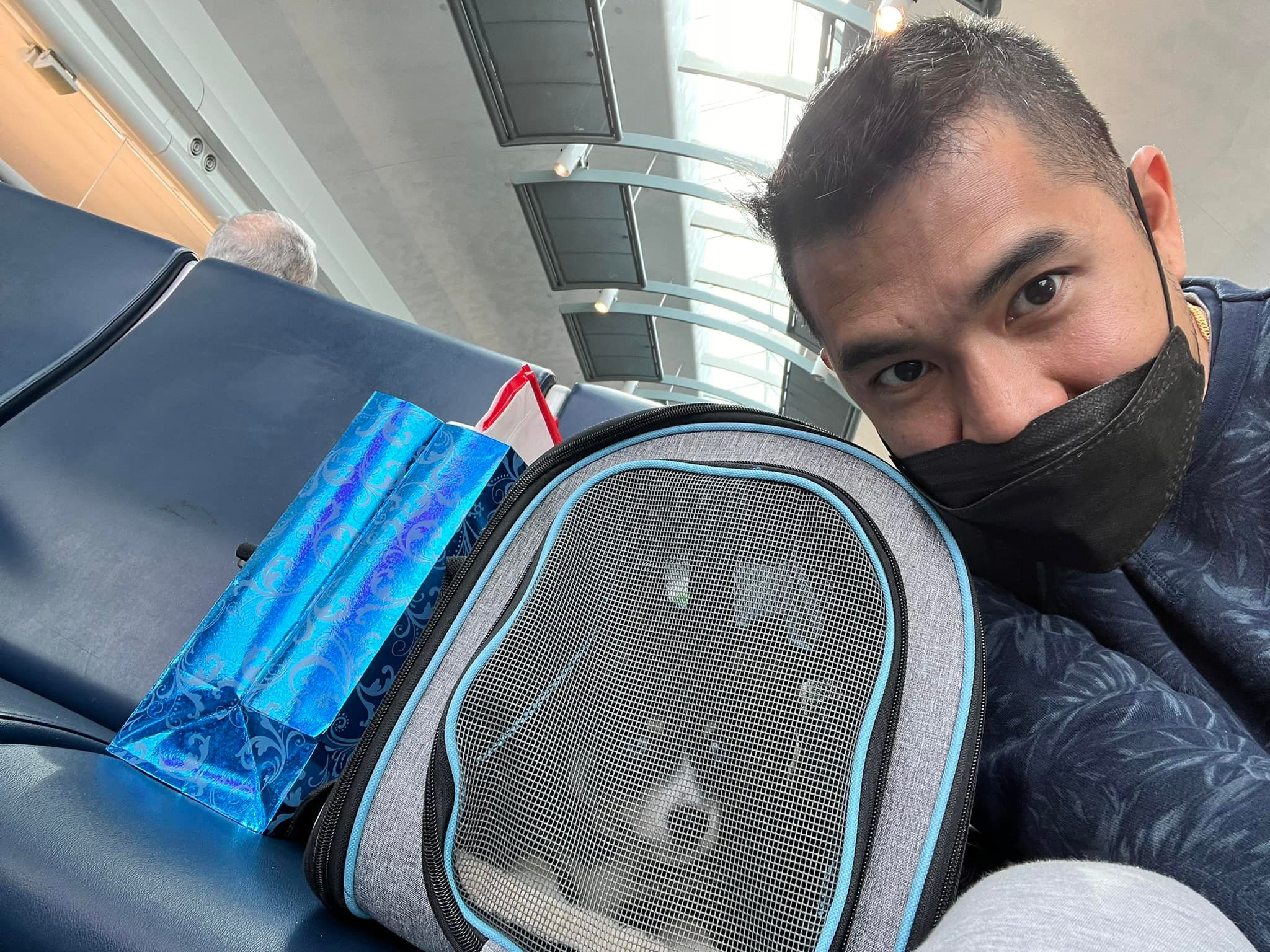 By the end of the episode, you'll understand the process flight nannies go. You'll know enough if you'd like to fly your own Pomsky! If you are considering using a flight nanny, you'll know the right questions to ask to feel comfortable in using a flight nanny. Finally, you'll get commonly asked questions answered. 
What You'll Learn
What is a flight nanny? (1:51)

Who are Pomsky breeders using for flight nannies? (9:37)

Process and rules for flight nannies. (11:oo)

How to vet flight nannies. (15:40)

Common concerns of flying Pomskies. (21:31)

Tips and tricks for flight nannies. (23:47)

Using a flight nanny opens up options to finding the perfect Pomsky (26:01)

1-minute round of questions. (32:42)
(The Pomsky 101 Podcast is the official podcast of the Pomsky Owners Association)
Related Resources