Have you ever considered that the dog food you give your pet profoundly affects its health, behavior, and appearance?
What you feed your dog affects its appetite, muscular development, size, improved mood, and general well-being. To guarantee a happy, healthy, and wonderful life for their canine companions, dog owners know it's crucial to provide them with premium dog food.
Keep reading to learn why you should choose quality pet food and its benefits to your pet.
Reasons to Choose Pet Glow Pet Food
You may feel overwhelmed when selecting the finest dog food for your pet from various brands available at varying costs. To help you decide, here are the reasons for feeding your pet good-quality pet food rather than the cheaper, poor-quality alternatives.
Feeds Your Dog Well and Promotes Its Health
Glow is an Australian-owned pet food brand that sources at least 93% of its ingredients inside the country. Delicious and nutritious, their dishes include unusual proteins, herbs, veggies, and ancient grains.
Available for Puppies and Senior Dogs
Glow offers products for dogs at every stage of life, each tailored to meet the specific nutritional needs of a dog of a certain age. They've researched and tried various hypoallergenic, high-quality, and environmentally friendly diets for canines, including the fundamental nutrients a dog needs for gut, skin, coat health, and general well-being.
Healthy Plant-Based Meals for Your Dog
Glow combines locally produced Australian chicken and lamb with sustainable plant-based proteins like lupins and beans. Superfoods like chia seeds and the ancient grain sorghum are a great source of sustained energy and omega-3 fatty acids for everyone at any level. DHA, which dogs may obtain sustainably from dried algae, is essential for proper brain development.
No Preservatives
A high-quality dog food diet should include nothing artificial or artificially preserved. Modifications to dog food are often done to make production easier or expand the marketing strategy.
Affordable: Fur Parents' Budget-Friendly
Affordable, all-natural, quality dog food made with sustainable Australian ingredients is now available from Glow Pet Food.
Advantages of Providing Your Dog with Premium Dog Food
The following are just some of the many reasons why it is in your best interest to feed your dog only the highest quality food without breaking the bank.
Enhance Your Dog's Physical Health
It is common knowledge that having nutritious food benefits human health; nevertheless, the same is true for your pet's health. Proteins are essential building blocks for not just the skin and hair but also for the growth and maintenance of all their organs and tissues.
Better Condition of the Skin and Coat
A dog with a glossy, lustrous coat obtains the right omega-3 and omega-6 fatty acids required to have healthy, moisturized skin. Maintaining a healthy water intake can provide your pet with a coat with a gorgeous gloss and provide them with the comfort they so much appreciate.
Some of the additional benefits of maintaining proper hydration include:
Reduce blood pressure

Allergy and arthritis inflammation reduction

Possibility of weight reduction for obese canines

Aid for canines suffering from heart or renal failure
Wellness And Longevity
One of the biggest reasons to give your dog premium dog food is so it may live a long and healthy life. It's simpler to digest than non-organic products while providing high-quality, better sources of nutrients.
Better Digestion
Quality dog food is easier for your fur baby to digest since it contains extra organic nutrients and minerals that your dog needs. This, in turn, promotes greater activity and a healthy appetite.
Conclusion
Getting high-quality dog food ideal for your furry family is not hard. Pet owners must consider an individual dog's nutritional and dietary requirements. You'll enjoy peace of mind knowing your pet is eating well.
References:
https://justdogfood.com.au/5-reasons-feed-dog-high-quality-dog-food/
https://kabo.co/blog/5-great-benefits-of-feeding-your-dog-fresh-human-grade-food
https://www.glowpetfood.com.au/our-story/
Author bio: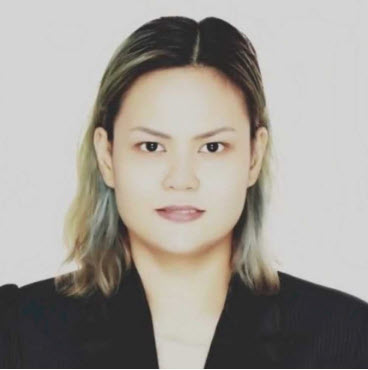 Viena Abdon is a content creator with years of expertise in writing and editing for various businesses. She runs a content writing company and oversees a staff of writers and proofreaders.
For over five years, she has provided content creation and marketing services to companies of all sizes. Her team is composed of experienced writers, editors, and SEO specialists who can craft the most effective materials to help any business reach new heights.