As the proud owner of an adorable Pomsky, you'll want the best for your pooch. This designer dog breed, a cross between the striking Siberian Husky and the stunning Pomeranian, is as attractive as they come, and they make lovely companion dogs.
Whether your Pomsky has just arrived or has been a member of the family for a while, you want the best food possible to provide top-quality nourishment for your furry friend. As energetic, intelligent, and sociable dogs, they need a well-balanced diet to support their active lifestyle, beautiful fur coats, and general health.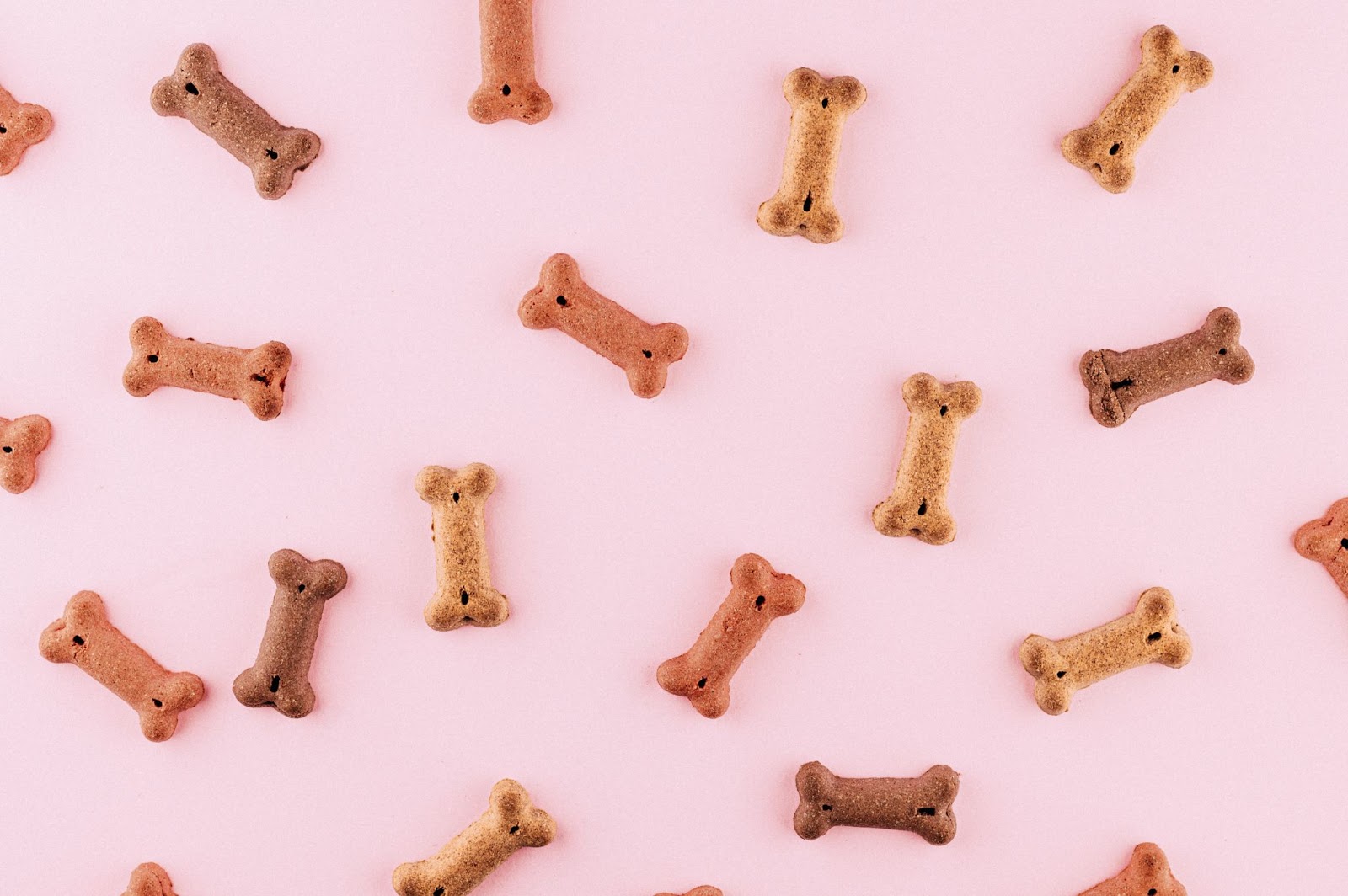 Pomsky Nutrition
As Spitz-type canines, Huskies and Pomeranians are considered to share some ancestry. Both have been used as sled dogs in the past when Pomeranians were somewhat larger. Even though they are two different breeds, they share common nutritional needs.
They are small to medium-sized dogs yet energetic and active, meaning that they need quality protein, vitamins, carbs, fiber, fat, and minerals for a balanced menu. When selecting commercial food for your Pomsky, look for nutrients and read ingredient labels.
A quality Pomsky diet needs to include:
Quality protein

Fats

Vitamins D, A, E, K

Minerals

Moderate amounts of carbs
Avoid preservatives and artificial colorings or flavors.
As a designer dog breed, they may be prone to sensitive skin, sensitive digestion, and do appear to be genetically predisposed to allergies. If your Pomsky appears to have a sensitivity, seek out professional help to keep your dog's diet on track.
Why Feed a Chicken-free Diet to Your Dog
Dogs can eat chicken. Moreover, it contains protein and Omega-6 fatty acids. However, if your Pooch has any allergies or food intolerances or suffers from any kind of inflammation, chicken is probably food to avoid. In some cases, it's been known to contribute to fur loss, upset digestion, and cause excessive itching. 
Quality commercial dog kibble is generally made following the guidelines of the AAFCO (the Association of American Feed Control Officials), which indicates the vitamins, micro and macro minerals, and fats that need to be part of a balanced canine diet. 
Still, quality commercial chicken dog food may not be an appropriate choice for dogs with inflammation, a sensitive digestive tract, skin sensitivities, joint problems, or inflammatory diseases. Your veterinarian may suggest avoiding foods that contain specific ingredients including chicken or grain. Your Pooch may just be allergic to it.
What should you do with a Pomsky that should eat a chicken-free diet? Fear not, we have a list of tried-and-true tasty chicken-free food for your special canine. And more and more stores are accepting crypto, so you should know how to buy with Paybis or some other service.
Our Favorite Tasty Chicken-Free Food for Pomskies
1. Taste of the Wild Pacific Stream Dry Grain-free Dog Food
Principal Ingredients: Ocean Fish Meal, Peas, Potatoes, Salmon, Sweet Potatoes
Taste of the Wild has created a popular dog food with this Pacific Stream selection and it is a great choice for your Pomsky. The manufacturer has created a recipe that includes prebiotics, probiotics, enzymes for digestion, antioxidants and is both grain-free and chicken-free. So should your Pomsky have an allergy, this flavor-packed kibble not only will satisfy taste requirements but will contribute to general health.
2. Zignature Canned Wet Dog Food
Single Animal Protein Formula
Ideal for dogs with allergies, Zignature makes this line of dog food with a limited number of ingredients and because there are no grains or potatoes, they use legumes for carbs and fibers. This manufacturer also offers a wide selection of flavors, so Pooch won't be bored with the daily menu. You'll find Catfish, Duck, Goat, Guinea Fowl, Lamb, Pork, and Venison among others. Zignature also produces a dry kibble formula with the same characteristics. 
3. Natural Balance LID Dry Dog Food
This LID limited ingredient diet dog kibble is ideal for the Pomsky suffering from allergies. This is a chicken-free food that also is free of most allergens common to canines. It offers a basic diet with fewer ingredients and is produced specifically to avoid setting off allergies. These recipes include approximately seven or so ingredients, together with minerals and vitamins, but offer a serious alternative for Pomskies with serious food allergies.
This dog food brand also has a variety of chicken-free recipes including Lamb and Brown Rice, Duck and Potato, Venison and Sweet potato, and Beef with Sweet potato.
4. Diamond Naturals Premium Dry Adult Dog Food
Options Include: Beef, Duck, Lamb, Salmon
If you're on a budget but still need chicken-free dog food, consider Diamond Naturals. Produced with various products, it does not contain artificial flavorings, corn, or wheat. It does include carbs, fiber, and antioxidants as well as probiotics and omega-3 fatty acids. Diamond Naturals offers 13 different recipes that include Beef, Lamb, and Salmon among others. An affordable kibble for special pups.
Final thoughts
When choosing a tasty chicken-free meal for your favorite Pomsky keep in mind any medical conditions your pup may have. To be safe, run it by your veterinarian, and verify that the kibble complies with AAFCO guidelines for the size and age of your pet.