Description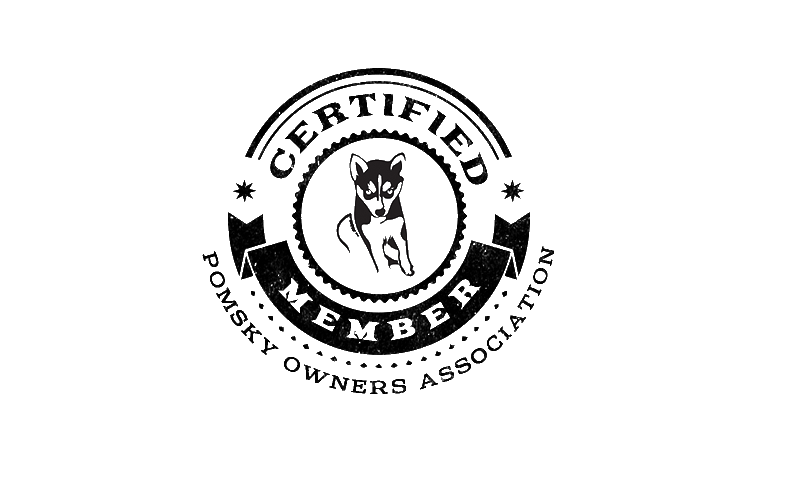 Pomsky Northerns
Pomsky Northers is managed by Alma and Heather DeMille. Alma and Heather live on an 11 Acre Ranch in Utah with their 10 children, Pomskies and Great Weimar dogs. Both Alma and Heather each have a long history breeding, training and loving animals, it's what they do. Breeding is not just a hobby for Pomsky Northerns; it's their passion, career and family lifestyle!
Heather studied Biology and Genetics in college and has passed the AKC Dog breeding courses. She is especially educated and interested in the color genetics of both dogs and horses. Heather has been breeding dogs for over 15 years and has been training dogs since she was 10 years old.
Alma spent his childhood assisting his veterinary Grandfather, studied animal nutrition & husbandry in college and is a nationally recognized farrier, breeder, trainer and clinician with a particular interest in Gaited horses.
Pomsky Northerns strides to raise high quality animals that bring years of joy, entertainment and companionship to their owners. Alma and Heather's years of experience and years of study have given them an eye for excellence, making them experts in the field.
Location
Genola, Utah
Contact
Point of contact:  ​Alma and Heather DeMille
Email: PomskyNortherns@gmail.com
Website: http://www.northerns.org/
Facebook:  https://www.facebook.com/pomsky.northerns/
Membership Page: https://pomskyownersassociation.com/pomsky-northerns/
LITTER PHOTOS
Please click each image below to view more photos. Each image will link to more photos from the breeders Facebook page or Website.
*Find photos here when this breeder has available Pomskies*
View More Photos On Website