Description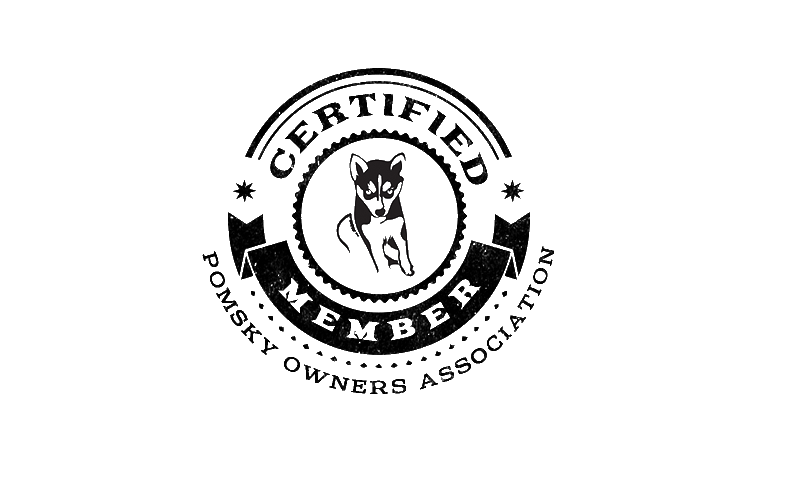 Paw-lenty-of-Pomskies
Welcome to Paw-lenty-of-Pomskies! There is no such thing as backyard breeder or puppy mill here, we raise our dogs as family! Our dogs are inside our home (fur Included Hahah) with us although we do have a lovely spacious fenced in area outside for plenty of "Free" play. All our dogs are socialized and well loved including our puppy litters, so they are all ready for their new furever homes.
We guarantee your new puppy will be of sound health and temperament at the time of sale. We love our puppies, so our commitment to you will not end when your puppy arrives home. We offer a puppy parent page so Past and future puppy parents can keep up to date.
All our puppies will have a well puppy check by our licensed Veterinarian before going to their new homes. They will also be up to date with age appropriate vaccinations and de-wormed while in our care. We offer a 12 month health guarantee (We require 6 month health updates or guarantee is null and void). We will update you with photos of your new puppy while in our care. We are very excited for you to see your new puppy grow and develop. We do require a spay/neuter contract for puppy parent unless otherwise discussed. We will send the new owner/buyer our contract, this must be signed and returned within ten days of selecting your new puppy. 12 month guarantee will be null and void if puppy is bred. If proper licensed Veterinary care is not given our 12 month guarantee will be null and void. Guarantee is only warranted to original purchaser. No cash refunds, only credit applied towards a new puppy will be awarded.
Location
Cleveland, Minnesota
Contact
Point of contact: Chris and Rachel Sohm
Phone: 507-351-0383
Email: pawlentyofpomskies@gmail.com
Website: https://pawlentyofpomskies.wixsite.com/mysite
Facebook: https://www.facebook.com/PawlentyofPomskies/
Instagram: https://www.instagram.com/pawlentyofpomskies/?hl=en
Pinterest: https://pin.it/5XkR8cK
Membership Page: https://pomskyownersassociation.com/paw-lenty-of-pomskies/
LITTER PHOTOS
Please click each image below to view more photos. Each image will link to more photos from the breeders Facebook page or Website.
3 available puppies

View More Photos On Website