About Dakota Pomskies
Dakota Pomskies is a young family bringing beautiful, intelligent, playful F2 Pomsky puppies to your family! We love our Pomsky momma, Aurora, who has just brought us her first litter of F2 Pomsky puppies.
Location:  Corsica, SD
Price
Dakota Pomskies puppies are priced on an individual basis
Shipping
Shipping available and calculated on an individual basis
Waiting List Deposit
You can reserve a Dakota Pomskies puppy with a $500 non-refundable deposit, with the remaining balance due at 8 weeks of age.
Dakota Pomskies vet is Carol Ernst of Corsica Animal Health. Please use Corsica Animal Health as a vet reference for Dakota Pomskies.
Vet: Corsica Animal Health
Location: 870 S Dakota Road- Hwy 281 Corsica, SD 57328
Phone: (605) 946-5111
Max (Sire) - Health Report
Health Certificate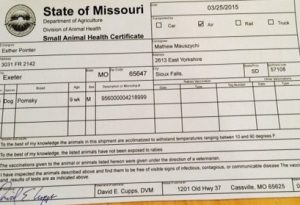 Litter Health Record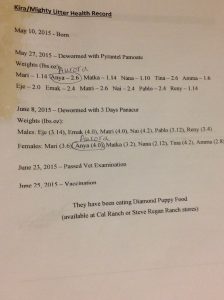 Vaccination and De-worming Certificate