Description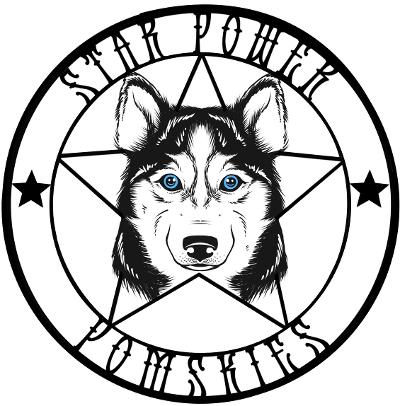 Star Power Pomskies
Star Power Pomskies was started in 2019 in the Smoky Mountains of East Tennessee. We are a small Pomsky breeder that strives in excellent lines and health, markings and very well socialized puppies. All of our puppies are home raised, loved and are socialized individually. We are not a Puppy Mill and we do not overbreed our dams. Our Pomskies are our family members and they get treated as such. We started this program looking carefully at our dams and sires Embarks and DNA's to know what we are striving for in producing quality, healthy puppies with great genetics. Our motto is always "Quality over Quantity" and we enjoy raising this very unique breed and are always striving to improve our program.
Location
Pigeon Forge, Tennessee
Contact
Point of contact: Rhonda Marsh
Phone: 865-386-8550
Email address: Southerndraw@aol.com
Facebook: http://facebook.com/starpowerpomskies
Instagram: https://www.instagram.com/starpowerpomskies/?hl=en
Membership Page: https://pomskyownersassociation.com/star-power-pomskies/
LITTER PHOTOS
Please click each image below to view more photos. Each image will link to more photos from the breeders Facebook page or Website.
3 available in this litter

View More Photos On Website