Description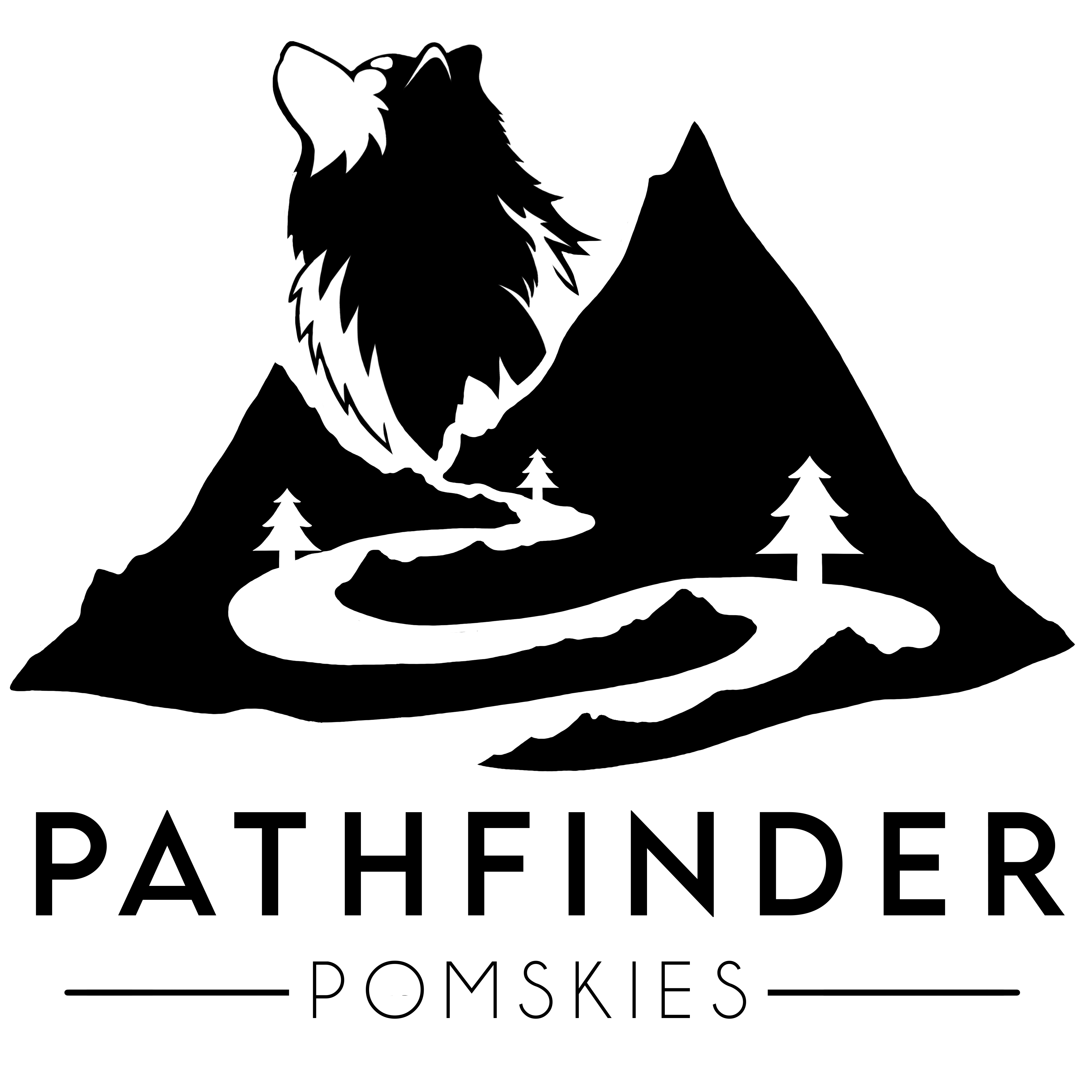 Pathfinder Pomskies
Hey there! My name is Ariel Carpenter and I am the breeder behind Pathfinder Pomskies.
Pathfinder Pomskies is a small & humble breeding program that was born out of sheer passion of the breed. We have spent the past couple of years under a mentorship; and also researching, learning and preparing for our premiere into the Arctic Spitz community. We are excited to sustainably contribute to this wonderful, athletic up-and-coming companion breed as it progresses in both standards and AKC recognition.
What's different about us? Sure, cosmetics and colors are undoubtedly important when choosing puppies- but we understand that structure and sound temperaments endlessly trump color genetics. Organizations such as the APKC have been paramount in setting the breed standards and we always strive to follow their guidelines during our journey of producing the happiest and healthiest pomsky puppies you've ever seen! We also go the extra mile with temperament evaluations on our pups to make sure our puppies aren't just going to the families that can pay for them- but the families that are the most ideal match for them. That way- everyone wins!
Our program encompasses the following core values, without compromise: Health, Ethics, Communication, & Transparency. All of our dogs are raised in the home and go on adventures with us as family members!
We highly recommend that you visit our website- as it has an extensive wealth of information about not only our program, but more about the breed as well. Please feel free to message us with any questions or concerns at any time and I will get back to you as soon as possible.
Location
Airway Heights, WA
Contact
Point of contact: Ariel Carpenter
Phone: (254) 396-5391
Email: pathfinderpomskies@gmail.com
Website: https://pathfinderpomskies.com
Facebook: https://facebook.com/pathfinderpomskies
Instagram: https://instagram.com/pathfinderpomskies
Other Social: https://www.gooddog.com/breeders/pathfinder-pomskies-827724
Membership Page: https://pomskyownersassociation.com/pathfinder-pomskies/
LITTER PHOTOS
Please click each image below to view more photos. Each image will link to more photos from the breeders Facebook page or Website.
*Find photos here when this breeder has available Pomskies*
View More Photos On Website