Description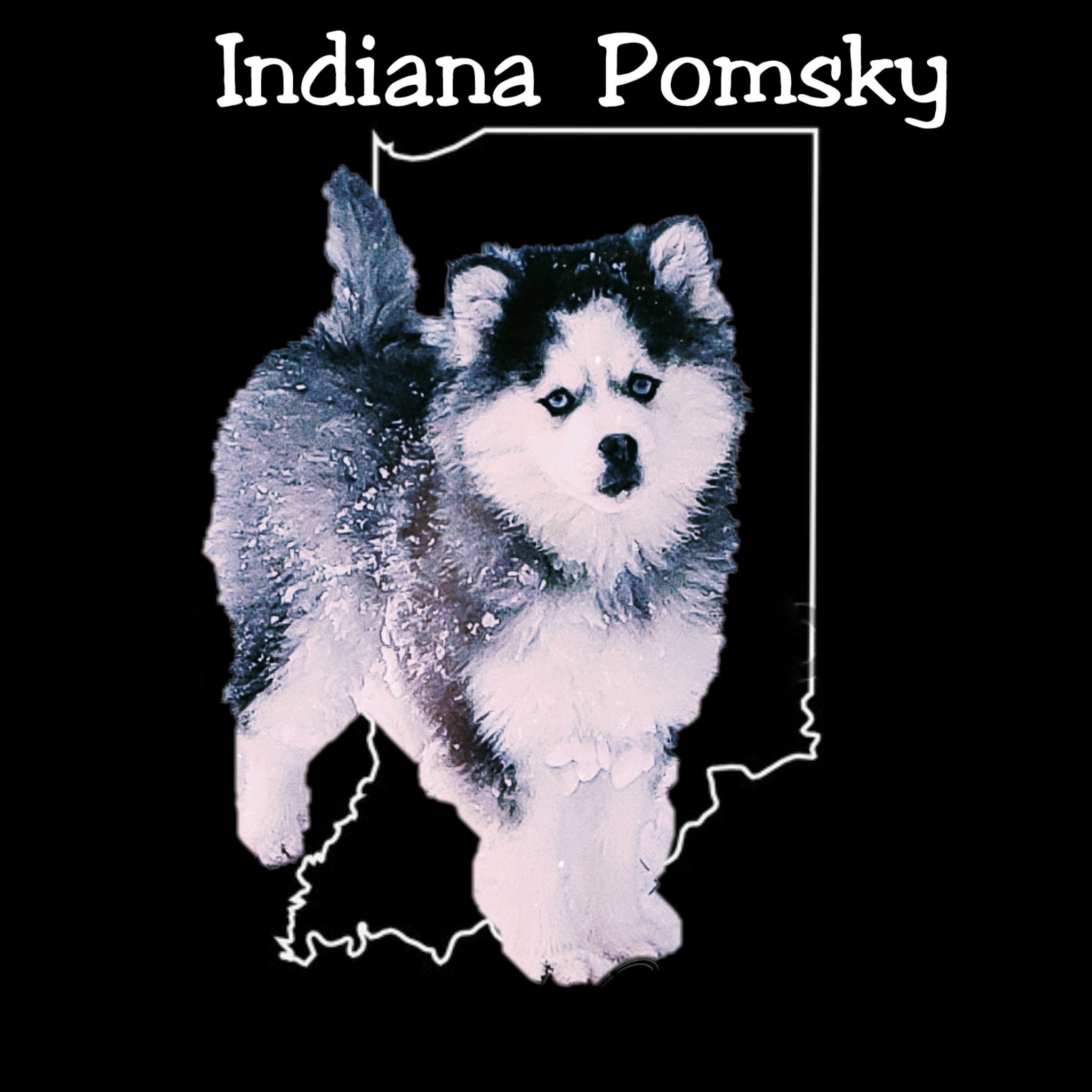 Indiana Pomsky
Indiana Pomsky is located in Northern Indiana We have been breeding pomskies since 2015!
Quality is always the goal in *Health *Structure *Temperament *Traits
Our reviews on our Website and Facebook page speak for themselves, they are all posted freely from our puppy families.
Our dogs are a part of our family and get our love and attention daily. We live in the country with lots of acreage and also live close by our state park where they get to go out with us for lots of walks and enjoying the scenery. We strongly believe that all dogs whether they are used for breeding or not should be treated like family and live the best life they deserve.
Our goal is to not only find the best home for our puppies but also to raise the perfect companion for you and your family. From day one they are loved and socialized with, including being around children daily and introduced early for potty training.
We also use Puppy Culture technique and Early Neurological Stimulation which makes a world of a difference when puppies adjust to their new home. Potty training is also started at an early age.
We look forward to answering any questions you may have, we love to make it a great experience for our future pomsky families!
Location
North Liberty, Indiana
Contact
Point of contact: Lynn Yoder
Phone: (260) 306-5531
Email: Indianapomskies@gmail.com
Website: https://www.pomskyindiana.com
Facebook: https://www.facebook.com/indianapomsky
Instagram: https://www.instagram.com/indianapomskies
YouTube: https://www.youtube.com/indianapomskies
Membership Page: https://pomskyownersassociation.com/indiana-pomsky/
LITTER PHOTOS
Please click each image below to view more photos. Each image will link to more photos from the breeders Facebook page or Website.
6 available in this litter

View More Photos On Website